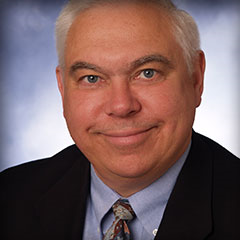 DuPage County Attorney Edward J. Momkus will be a panelist for an upcoming webinar discussing the maximization of insurance coverage for losses including the mitigation and allocation of risks between manufactures, suppliers, and end sellers.
Lisle, IL (PRWEB) December 15, 2015
The law firm of Momkus McCluskey, LLC, located in Lisle, Illinois, is pleased to announce that Founding Partner, Edward J. Momkus, will be featured as a panelist for the upcoming webinar entitled, "Supply Agreements: Structuring Defense, Indemnity and Insurance Provisions."
The CLE webinar will discuss manufacturers, suppliers, and end sellers on drafting and negotiating provisions in supply agreements, which allocate and mitigate risk. The interactive webinar will be focused on defense, indemnity, and insurance clauses. As a panelist, Momkus will help provide imperative information and address questions regarding the following key issues:

Which risks should be addressed in the defense, indemnity, and insurance provisions of supply agreements?
How have the courts' interpretations of indemnity provisions impacted liability in supply agreements?
How can parties use insurance provisions to meet defense and indemnity obligations?
How can the most common issues regarding supply contract negotiations be effectively resolved?
The live webinar will take place on January 6, 2016 from 10:00 a.m. -11:30 a.m. Attorneys participating in the webinar can be eligible to earn 1.5 CLE credits towards their state's mandatory legal education requirements.
Edward J. Momkus is a Founding Attorney at the Lisle-based law firm of Momkus McCluskey, LLC. Momkus concentrates his practice in mergers and acquisitions, joint business ventures, succession planning, contracts, business entities, environmental remediation, asset protection planning, and real estate matters.
He obtained his J.D. from Northwestern University Law School, and obtained his B.A. from Elmhurst College. Momkus has closed dozens of sales and purchases of businesses with revenues up to $100 million. His background also includes handling legal matters in relation to complex tax-based exchanges, tax-free reorganizations, private placements, and real estate ventures. Momkus serves as a trustee of the Elmhurst Memorial Hospital Foundation, and as vice-chair of the Elmhurst College Board of Trustees. He is also chair of the Board's Alumni and Development Relations Committee. Momkus acts as general counsel to several local organizations and is a past board member of the Oak Brook Area Chamber of Commerce.
About Momkus McCluskey, LLC:
The full service law firm of Momkus McCluskey, LLC is located in Lisle, Illinois. The DuPage County law firm offers a wide-array of legal services within the following practice areas: business law, commercial and civil litigation, insurance litigation and coverage, banking and financial matters, family law, estate planning, and healthcare law.
Momkus McCluskey, LLC represents individuals and businesses throughout Northern Illinois from its convenient office location in Lisle. The veteran attorneys at Momkus McCluskey, LLC have received numerous accolades from prominent legal organizations including: Super Lawyers, Avvo.com, Martindale-Hubbell, the Leading Lawyers Network, and the DuPage County Bar Association. Contact an experienced DuPage County attorney at Momkus McCluskey, LLC to schedule an initial consultation. Call 630-434-0400 or contact the firm online to discuss your legal matter today.