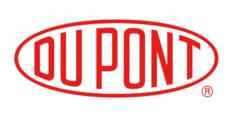 Advanced biofuels are a technological and economic reality, and they are about to be a commercial reality.
Washington (PRWEB) April 13, 2011
Speaking before the U.S. Senate Committee on Environment and Public Works, DuPont BioFuels Global Director Jan Koninckx said the company fully supports maintaining the existing Renewable Fuels Standard (RFS) and advanced biofuels tax policies as vital tools needed to bring second-generation biofuels to market.
"Advanced biofuels are a technological and economic reality, and they are about to be a commercial reality," Koninckx said. "At this critical point in development, it is essential that these policies be maintained. With stable policy and access to the fuels pool, we will succeed."
RFS lays the foundation for achieving significant reductions of greenhouse gas emissions from the use of renewable fuels, for reducing imported petroleum while creating new job opportunities and encouraging the development and expansion of our nation's renewable fuels sector.
Globally, the biofuels market reached $45 billion in 2009, and is estimated to grow to more than $100 billion by 2020. Today's biofuels produced from conventional crops deliver an estimated 20-60 percent greenhouse gas emission reduction versus conventional fossil fuels such as gasoline and diesel. Expectations are that cellulosic biofuels will deliver at least an 80 percent reduction.
DuPont has developed and is ready to commercialize two advanced biofuels that will reduce global reliance on petroleum and meet the increasing demand for renewable energy. The company has developed technologies that allow the conversion of non-food feedstocks to ethanol as well as biobutanol, a next-generation biofuel with excellent fuel performance characteristics. It is pursuing these efforts through two joint ventures: DuPont Danisco Cellulosic Ethanol (DDCE) and Butamax Advanced Biofuels LLC. Both advanced biofuels are expected to produce commercial volumes by 2014.
"The RFS is helping to motivate the right kinds of market transitions," Koninckx said. "The U.S. government called on the private sector to step forward and advance biofuels technologies and production. We have responded with ten years of work, hundreds of millions of dollars of R&D investment and our brightest minds. We are confident of our capabilities to cost effectively produce advanced biofuels."
DuPont (http://www.dupont.com) is a science-based products and services company. Founded in 1802, DuPont puts science to work by creating sustainable solutions essential to a better, safer, healthier life for people everywhere. Operating in more than 90 countries, DuPont offers a wide range of innovative products and services for markets including agriculture and food; building and construction; communications; and transportation.
Forward-Looking Statements: This news release contains forward-looking statements based on management's current expectations, estimates and projections. All statements that address expectations or projections about the future, including statements about the company's strategy for growth, product development, market position, expected expenditures and financial results are forward-looking statements. Some of the forward-looking statements may be identified by words like "expects," "anticipates," "plans," "intends," "projects," "indicates," and similar expressions. These statements are not guarantees of future performance and involve a number of risks, uncertainties and assumptions. Many factors, including those discussed more fully elsewhere in this release and in documents filed with the Securities and Exchange Commission by DuPont, particularly its latest annual report on Form 10-K and quarterly report on Form 10-Q, as well as others, could cause results to differ materially from those stated. These factors include, but are not limited to changes in the laws, regulations, policies and economic conditions, including inflation, interest and foreign currency exchange rates, of countries in which the company does business; competitive pressures; successful integration of structural changes, including restructuring plans, acquisitions, divestitures and alliances; cost of raw materials, research and development of new products, including regulatory approval and market acceptance; seasonality of sales of agricultural products; and severe weather events that cause business interruptions, including plant and power outages, or disruptions in supplier and customer operations. The company undertakes no duty to update any forward-looking statements as a result of future developments or new information.
# # #