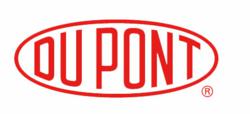 Scott's demonstrated experience in connecting R&D to the marketplace is an ideal fit for DuPont's market-driven science
Wilmington, Del. (Vocus/PRWEB) March 01, 2011
DuPont has named Scott Coleman as vice president of corporate marketing and sales, and the company's chief marketing and sales officer. Coleman will lead the company's marketing and sales practices and competencies, marketing services and the DuPont Brand.
Prior to joining DuPont, Coleman, 47, was executive vice president, Marketing & Corporate Development for Dresser, Inc. He has over 25 years experience in marketing, sales and business leadership, including a variety of leadership positions with General Electric and Rockwell Automation.
"Scott's demonstrated experience in connecting R&D to the marketplace is an ideal fit for DuPont's market-driven science," said DuPont executive vice president Mark P. Vergnano. "His expertise in driving business growth and working inclusively with customers make him perfectly suited to lead DuPont's marketing and sales efforts to meet market demands for science-powered innovations. Scott will play an important role as DuPont continues to work on creating sustainable solutions that can help solve the big challenges facing the world."
DuPont (http://www.dupont.com) is a science-based products and services company. Founded in 1802, DuPont puts science to work by creating sustainable solutions essential to a better, safer, healthier life for people everywhere. Operating in more than 90 countries, DuPont offers a wide range of innovative products and services for markets including agriculture and food; building and construction; communications; and transportation.
For a photo and bio of Scott Coleman, click here.
Contact:
Dan Turner
302-774-0081
daniel(dot)a(dot)turner(at)usa(dot)dupont(dot)com
# # #