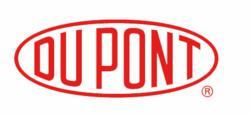 Fuel economy and emissions regulations challenge the design of practically every vehicle system, making materials and science-powered innovation integral to design.
Detroit, MI (Vocus/PRWEB) April 04, 2011
Advanced materials will play an increasingly important role helping the auto industry resolve fuel economy and emissions challenges, say 95 percent of design engineers surveyed by the Society of Automotive Engineers (SAE) and DuPont. Also critical, say 52 percent of respondents, is the ability to collaborate throughout the value chain and a stronger focus on the consumer.
"This is a pivotal time in the automotive industry that will test the value chain's collaborative ability to quickly fuel science-powered innovations that meet consumer demands," said Diane Gulyas, president, DuPont Performance Polymers.
More than 500 SAE members responded to the survey, commissioned by DuPont and performed by Signet Research, Inc., Cliffside Park, N.J.
Reducing Dependence on Fossil Fuels
Environmental regulations are influencing vehicle design, say 93 percent of respondents – up from just 60 percent five years ago. To meet regulations, the industry will continue to downsize engines and add power-boost technologies, say 61 percent of respondents; develop hybrid and electric powertrains, say 51 percent and rely on lightweight structural materials, say 28 percent.
"Fuel economy and emissions regulations challenge the design of practically every vehicle system, making materials and science-powered innovation integral to design," said Gulyas, adding that DuPont has advanced materials and aggressive R&D programs in each area.
Downsized Engines with Upsized Performance
To help automakers avoid returning to heavier metals or using costly specialty polymers to fight heat, chemicals and pressures due to downsized engines, DuPont added Zytel® PLUS nylon and Zytel® HTN92 Series PPA resins to the portfolio that includes DuPont™ Nomex® brand fiber, which is growing in demand for turbo charger hoses.
Hybrid and Hybrid Electric Vehicles
Last year, DuPont introduced the first nanofiber-based polymeric battery separator that boosts the performance and safety of lithium ion batteries. DuPont™ Energain™ battery separators can increase power 15 to 30 percent, increase battery life by up to 20 percent and improve battery safety by providing stability at high temperatures. With more battery power, drivers can travel farther on a single charge and accelerate more quickly and safely.
Reducing Weight
"Rising fuel costs and regulatory requirements drive weight reduction and the urgent need for cost-effective, high-performance composites and plastics," said Gulyas. "Using plastics just in known engine applications for all the 70 million light vehicle engines slated to be build this year, we could eliminate the need for 240 million gallons of fuel -- or --9 million barrels of crude oil used for transportation. Collaboration will fuel the science-powered innovation needed to drive the materials revolution the industry has been asking for."
DuPont (http://www.dupont.com) is a science-based products and services company. Founded in 1802, DuPont puts science to work by creating sustainable solutions essential to a better, safer, healthier life for people everywhere. Operating in more than 90 countries, DuPont offers a wide range of innovative products and services for markets including agriculture and food; building and construction; communications; and transportation.
4/4/11
The DuPont Oval Logo, DuPont™, Energain™, Nomex® and Zytel® are registered trademarks or trademarks of DuPont or its affiliates.
Additional, high-resolution images and charts are available under the "news and events" link at automotive.dupont.com and plastics.dupont.com
###