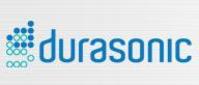 New York, NY (PRWEB) October 17, 2010
Kyungki-Do, South Korea (PRWEB) October 17, 2010 -- Durasonic Corporation, a leading manufacturer of ultrasonic equipments, announced the launch of its ultra modern PCB cleaning equipment.
Ultrasonic cleaning utilizes the effects of cavitations and sonic-pressure, which is generated in the liquid by powerful ultrasonic waves, and uses liquid detergent to clean the materials.
Appropriate cleaning of electronic machinery and equipment within the fabrication process is a pre-requisite for long-term performance and value. Durasonic PCB Cleaner aids the preparation and cleaning of surfaces in order to effectively apply conformal coatings, adhesives or potting compounds, within electrical or electronic devices.
The process is performed by an electrical generator that places high frequency signals, with which the transducer rapidly induces compression and rarefaction waves in the liquid. This process stimulates a jet that explodes the dirt or any other material off the surface of the cleaning part.
Soap and other approved chemicals (as per the instructions booklet), is used along with water in the ultrasonic tank, to increase the effectiveness of the cleaning procedure. Heat also improves in the ultrasonic cleaning process by eliminating entrapped air in the water and making the detergent more effective. However, it is imperative to ensure compatibility with the materials being cleaned.
Durasonic's PCB Cleaner helps a user in cleaning PCB automatically. The device also provides uniform ultrasonic energy with excellent cleaning effect. The equipment uses refrigerator along with a cooling coil, and has an ultrasonic and vaporizing zone. There is a level sensor to protect dry running alongside a digital timer and heater. The product also has a spray nozzle for rinsing besides a recycling system with water depurator.
The salient features of this model include a 2-3 min/basket (adjustable) cycle time along with a fully automatic system control. The maximum heating temperature is between 60ºC and 80ºC, whereas the electrical power consumption is 220/380V - 3pase - 50/60Hz. The air pressure exerted by this variant is 5-6Kg.
Durasonic Corporation is an ISO 14001 certified company by BSI and holds registered European and other patents on ultrasonic transducers. The company has also received a CE certificate from TUV Rheinland.
About Durasonic Corporation
Durasonic Corporation is a cutting-edge manufacturer of ultrasonic equipment for more than 15 years, and has grown to become a top supplier in its field.
Since its establishment, Durasonic has grown into a specialized manufacturer of ultrasonic units and cleaners. It has received global recognition for its quality products and counts well-known companies such as Canon, Samsung SDI, Hynix, LG, Phillips, etc. as its clients and currently exports its products to various countries including Japan, US, etc.
Durasonic actively responds to consumer needs in sectors such as semiconductor, LCD, wafer, PDP, monitors, and the solar wafer industry.
For more information about Semi-Auto Cleaners, contact the following:
Durasonic Corp. 1-757, Gojan-ri Cheongbuk -myeon,
Pyeongtaek-City, Kyungki-Do, 451-832, Korea
Tel: 031-684-5489 | Fax: 031-684-5490
Website: http://www.durasonic.com
###