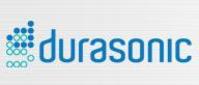 (PRWEB) October 23, 2010
Kyungki-Do, South Korea Durasonic Corporation, a leading manufacturer of ultrasonic equipments, announced the launch of different models of its Ultrasonic Semi-Automatic cleaning equipments.
An ultrasonic cleaner contains transducers bonded to the bottom or side of the tank (machine). These transducers have a unique property of changing size almost instantly when excited by an electrical signal. When excited, the transducer increases in size and causes the tank bottom or side to move. This creates a compression wave in the liquid of the tank.
An electrical generator places a high frequency signals which the transducer rapidly induces compression and rarefaction waves in the liquid. This process induces a jet that explodes the dirt or any other material off the surface of the cleaning part.
By adding soap or other approved chemicals (as per the instructions booklet), to the water in an ultrasonic tank, a user can increase the effectiveness of the cleaning operation. Heat also improves in the ultrasonic cleaning process by eliminating entrapped air in the water and making the detergent more effective.
Durasonic's Semi-Auto Cleaner helps a user in cleaning lens such as PP, NDP, RP, MO etc. It also provides polishing after ultrasonic cleaning, before coating lens. The equipment uses IPA, HFE, Ak225, etc. and has an automatic IPA vapor zone, along with a pump circulation and filter. The process entails between 28Hz - 40 kHz - IPA Vapor.
Durasonic Corporation is an ISO 14001 certified company by BSI and holds registered European and other patents on ultrasonic transducers. The company has also received a CE certificate from TUV Rheinland.
For more information about Semi-Auto Cleaners, contact the following:
Durasonic Corp. 1-757, Gojan-ri Cheongbuk -myeon,
Pyeongtaek-City, Kyungki-Do, 451-832, Korea
Tel: 031-684-5489 | Fax: 031-684-5490
Website: http://www.durasonic.com
About Durasonic Corporation
Durasonic Corporation is a cutting-edge manufacturer of ultrasonic equipment for more than 15 years, and has grown to become a top supplier in its field.
Since its establishment, Durasonic has grown into a specialized manufacturer of ultrasonic units and cleaners. It has received global recognition for its quality products and counts well-known companies such as Canon, Samsung SDI, Hynix, LG, Phillips, etc. as its clients and currently exports its products to various countries including Japan, US, etc.
Durasonic actively responds to consumer needs in sectors such as semiconductor, LCD, wafer, PDP, monitors, and the solar wafer industry.
###