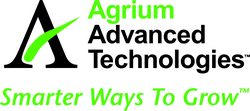 Many golf course superintendents find that our 195 SGN size is perfect for fairways, even on cool season turf
San Diego, CA (Vocus) February 11, 2010
Agrium Advanced Technologies today introduces two smaller sizes of its DURATION CR ® controlled-release fertilizer product line at the 2010 Golf Industry Show in San Diego. With smaller sizes available in four longevities, DURATION CR provides golf course superintendents with the right size products that they need to maintain dense, healthy turf and optimal golf course conditions.
"Many golf course superintendents find that our 195 SGN size is perfect for fairways, even on cool season turf," said Bryan Gooch, product marketing manager, Agrium Advanced Technologies. "Our 150 SGN products can penetrate even the tightest turf canopies, providing another great option. Plus, having more particles per square foot enhances nutrient distribution and improves weed or pest control when using combination fertilizer products."
The new DURATION CR mini products are engineered to provide consistent, predictable feeding for 45 to 180 days. Available in urea and sulfate of potash fertilizer options, these smaller-sized DURATION CR products control the release of both nitrogen and potassium.
DURATION CR ensures steady nutrient release over longer periods of time with an advanced-generation polymer coating technology that gradually delivers nutrients as plants need them. DURATION CR release is not impacted by excess rainfall or irrigation, which lowers the risk of leaching or environmental loss and avoids surge growth. In addition, DURATION CR enables up to 40 percent less total nitrogen to be applied per year.
"Predictability is a necessity on golf courses. The ability to steadily meter nitrogen and potassium release puts golf course superintendents in control of their nutrient programs," added Gooch. "Ultimately, this means they can reduce applications, reduce clippings and mowing costs, and save time and money in their annual fertilizer budget."
Agrium Advanced Technologies will introduce the new DURATION CR mini-sized products at the Golf Industry Show, February 10-11, 2010 in booth #5839 at the San Diego Convention Center. The Agrium Advanced Technologies team will be on-hand to answer questions and provide more details about this and other slow- and controlled-release fertilizer products.
Agrium Advanced Technologies recently completed an expansion of its Sylacauga, Ala. manufacturing operations to allow for the extension of its DURATION CR polymer-coated fertilizer product line. The plant expansion ensures that Agrium Advanced Technologies is able to meet the growing demand for its products.
DURATION CR controlled-release fertilizers are available from many suppliers nationwide. For more information, call 888.757.0072 or visit http://www.agriumat.com.
About Agrium Advanced Technologies
Agrium Advanced Technologies is a strategic business unit of Agrium Inc., a major retail supplier of agricultural products and services in both North and South America and a leading global producer and marketer of agricultural nutrients and industrial products. Agrium Advanced Technologies is the leading manufacturer and marketer of slow- and controlled-release fertilizers and micronutrients in the Agriculture, professional Turf and Ornamental, consumer lawn and garden, and specialty agriculture markets. Agrium Advanced Technologies' brands include: ESN ®, POLYON ®, XCU ™, NITROFORM ®, NUTRALENE ®, and DURATION CR ® slow- and controlled-release fertilizers, ULTRA YIELD ® Micronutrients, AMP ™ and PRECISE ® controlled-release plant protection. These products utilize proprietary advanced generation technologies to control nutrient release for improved plant growth and environmental performance.
FOR FURTHER INFORMATION:
Steve Williams, Manager, Communications
970.292.9017
Contact us at: http://www.agriumat.com
###