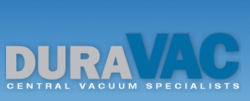 Long Island, New York (PRWEB) May 04, 2013
The biggest breakthrough in the central vacuum industry has struck within the past year!
There are now 2 types of hose management systems; the Hide-a Hose and the Doc-it. These systems allow the central vacuum user to simply pull the hose out of the wall, while it is automatically connected to the central vacuum system. When the user is finished vacuuming the hose retracts back into the wall, eliminating the need to carry the hose to the next inlet. These new items not only help with convenience, but also the problem of hose storage.
These two products are the industry's fastest growing products, and have made central vacuum systems more popular than ever.
Central vacuum systems have many time-tested advantages, including their ease of use and the fact that they clean the home's interior better than any portable vacuum can. Central vacuum systems can also increase the value of a home. Even with the many benefits of a central vacuum system, there has been a common concern among central vacuum users; the storage of the central vacuum hose. Years ago a central vacuum user would have to carry a hose with them, from inlet to inlet and plug the hose in. The answer to make things more convenient was to add an extra hose on the second floor, so that the user did not have to carry the hose up and down the stairs.
Another major breakthrough in the industry is the introduction of the "VAC PAN." A Vac Pan sits below a kitchen cabinet or can be installed flush with the base molding. Instead of having to vacuum with the hose, homeowners can just use a broom and sweep any dirt or debris into the Vac Pan. The dirt and debris is then sucked directly to the main central vacuum power unit.
DuraVac central vacuums can install or service any central vacuum system, or simply help answer any central vacuum questions. DuraVac also carries a full line of MD central vacuum products. For any questions, they can be reached at (516) 822-3060 or on the web at http://www.DuraVac.com