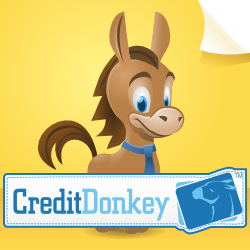 new fees are going to pop up
Los Angeles, CA (PRWEB) September 26, 2011
The folks at CreditDonkey launched an infographic designed to help educate consumers about the Durbin Amendment and what costs it will potentially bring to the public. This educational tool helps consumers prepare for the changes that are predicted for the banking industry so they can protect themselves from projected fees.
Infographic: http://www.creditdonkey.com/durbin-amendment-costs.html
"The general public needs to understand that at the end of the day, banks and other financial institutions are businesses with investors who are looking to make a profit," said Charles Tran, founder of CreditDonkey. "When one revenue stream is taken away from banks, they will find new ways to generate revenue. Unfortunately, this means when regulation is introduced to protect consumers in one area, new fees are going to pop up elsewhere."
As illustrated by the Durbin Amendment infographic, consumers should anticipate the following changes to their banks' strategies:

New fees on checking accounts
Higher minimum balance requirements to waive fees
Discontinuation of debit rewards programs
Increase in prepaid debit card costs
To help encourage customers to discontinue debit card usage, banks will likely launch marketing campaigns pushing consumers toward credit cards for their everyday purchases. However, banks are unlikely to lower credit requirements, leaving many consumers with very few no or low-fee options.
"Unfortunately, not everyone qualifies for a traditional credit card," said Tran. "Consumers who are unable to qualify for their banks' rewards credit cards may want to inquire about secured credit cards. These cards will provide them with the ability to make their everyday purchases while building credit."
When evaluating secured credit cards, CreditDonkey encourages consumers to pay attention to fees and card terms to ensure the card will be low-cost and help them build their credit so they can qualify for a traditional, unsecured card in the near future.
Consumers can visit CreditDonkey to compare credit card offers and make informed credit decisions.
###