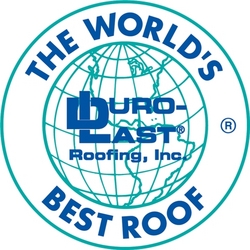 Saginaw, Michigan (Vocus) December 23, 2009
EXCEPTIONAL Metals , a division of Duro-Last® Roofing, Inc., introduced Teal, Hemlock Green, Charcoal Gray, and Pre-weathered Galvalume to its product line.
The new colors offer more design options and expand the number of possible applications for edge and drainage details as well as architectural standing seam projects.
EXCEPTIONAL Metals manufactures high-quality metal products designed for use with single-ply roofing systems. Products include roof accessories, metal edge details, drainage systems, scuppers, collector boxes, pitch pans, vinyl-coated metal products, and custom-fabricated products. Duro-Last installations that are completed using EXCEPTIONAL Metals perimeter details are protected by a comprehensive edge-to-edge warranty that guarantees the watertight integrity of the roof.
With corporate headquarters and a manufacturing facility in Saginaw, Michigan as well as other locations in Grants Pass, Oregon; Jackson, Mississippi; and Sigourney, Iowa, Duro-Last® Roofing, Inc. is the manufacturer of the "World's Best Roof®". Since 1978, Duro-Last has produced a custom-fabricated, thermoplastic single-ply roofing system that is ideal for any flat or low-sloped commercial and industrial building. Energy-efficient and extremely durable, the Duro-Last roofing system is also leak-proof, virtually maintenance-free and resistant to chemicals, fire, punctures, and high winds. In addition to the Duro-Last roofing system, the company's brands include the Duro-Last Cool Zone®, the Duro-Shield metal retrofit, and the Duro-Last Designer Series roofing systems. For more information, contact Fred Sitter at 800-248-0280 or visit http://www.duro-last.com
###