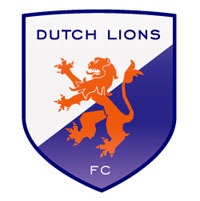 Whether you want to play professional, college, or just learn the core principals of Dutch-style soccer, we provide the highest level of coaching for all age groups
Conroe, Texas (PRWEB) June 01, 2011
Dutch Lions FC (Football Club), a new Dutch soccer club, will hold tryouts for the fall 2011 season at the Carl Barton Soccer Complex in Conroe June 6-9 from 6:00 pm - 7:30 pm. Tryout participants will be joined by world-class coaches and professional Dutch soccer players. Tryouts for girls ages 18 and under will take place Monday, June 6 and Wednesday, June 8. Boys 18 and under will tryout Tuesday, June 7, and Thursday, June 9. At the end of the week, Dutch Lions FC will host a "Parent and Player Open Night" for boys and girls ages 5-10 to meet the coaches and participate in organized soccer activities. Open night events will take place Thursday, June 9 at the Carl Barton Soccer Complex in Conroe and Friday, June 10 at the Legends Sports Complex in The Woodlands. Former UEFA Cup winner and Dutch national soccer star Jean Paul van Gastel will make several appearances during the week. Van Gastel will offer players tips and professional advice.
Dutch Lions FC has joined forces with the Conroe Youth Soccer League to provide a premier soccer school based on the wildly successful Dutch style of play. Serving The Woodlands and Conroe, this club offers professional education and access to pro soccer players rarely available in the United States.
Based on the renowned Dutch development philosophy, Dutch Lions FC emphasizes the technical and tactical fundamentals taught only by licensed coaches, professionals, and former players. The Dutch soccer training is ranked first for quality by soccer's international governing body, FIFA. The club currently has over 250 registered coaches, 70% of which are Dutch. Coaches work individually with children as young as age four to prepare them for a career in professional soccer. Players will benefit from video analysis, individual coach-player and coach-parent evaluations, workshops, international tournaments, and a mentoring program with professional players.
Houston Club President Matty Kremer believes there is an abundance of soccer talent in the area but a lack of technical and tactical training. "Most American clubs focus on player's physical strengths and don't take the time to lay the groundwork for precise skill development. Whether you want to play professional, college, or just learn the core principals of Dutch-style soccer, we provide the highest level of coaching for all age groups. We invite all kids to attend the tryouts and become part of our orange family," says Kremer.
About Dutch Lions FC Dutch Lions FC is the premier Dutch-American youth and professional soccer club. With soccer schools in Dayton, Ohio and Houston, partnerships with the Dutch Eredivisie club FC Twente and the English premier league club Manchester United, and professional teams in Texas, Ohio, and Europe, Dutch Lions provides many benefits for their players. The club utilizes licensed coaches, professionals, and former players who teach members the technical skills and tactical development from an early age, the cornerstone of the Dutch approach to soccer. Dutch Lion club members receive excellent training and preparation for advancing to the highest skill levels within the world of soccer. They also benefit from the rich experience of learning from professional players.
###