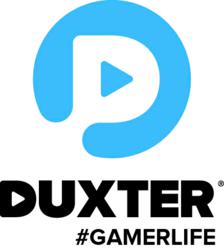 While nearly all Gamers use social media sites such as Facebook and Twitter regularly, they're not using those sites to communicate about gamer life.
Bellevue, WA (PRWEB) October 04, 2012
While nearly all Gamers use social media sites such as Facebook and Twitter regularly, they're not using those sites to communicate about gamer life. That's according to data from a new study conducted by Bellevue-based Duxter, the emerging social network that gives Gamers a place to call home. The September 2012 survey of almost 400 Gamers, conducted by Austin-based brand strategy and research firm Sol Marketing, characterized Gamers as heavy users of online social networks but relatively uncomfortable posting personal updates and commenting on others' messages about gaming.
Eighty-eight percent of Gamers indicate that they use Facebook and Twitter to keep up with one another. However, the vast majority of the Duxter study's respondents post less than once a week about their own gaming achievements on those sites. Additionally, less than a quarter of Gamers comment on or re-tweet gaming-related posts from others. Upon answering an open-ended question in the study about whether Gamers have ever stopped themselves from posting about gaming on general social media sites like Facebook or Twitter, more than half of responses cited feelings of embarrassment or irrelevance as reasons against posting about gaming activities on mainstream sites.
But that doesn't mean that Gamers aren't sharing their gaming achievements online. Seventy percent of respondents claimed they have a place other than Facebook or Twitter where they feel comfortable sharing information about their gamer life. This may bode well for gaming-focused sites that provide social features; however, the study results demonstrate that -- from their perspective -- there isn't a single online place where Gamers are comfortable posting their gaming achievements.
According to the study's results, social sites such as Facebook, Twitter, YouTube and Reddit represent only slightly more than a quarter of all online destinations where Gamers share about gamer life. The other three quarters of respondents indicated sharing about their gaming pursuits on other types of sites ranging from platform- or game-specific sites to game forums and blogs – without a single site or category of sites emerging as the singular destination for online social sharing about gaming.
"We are really listening to our core audience, who tell us that they want to share their gamer life with others," said Duxter CEO Adam Lieb. "But the online social media landscape is so fragmented, Gamers have to look so many different places to find their friends, content and games. We built a place where everything is connected."
Study Highlights

The study consisted of responses from 412 Gamers who also use social networking sites
89% responded that they use Facebook/Twitter at least once a day
88% responded that they are friends with/follow their Gamer friends on Facebook/Twitter
68% post less than once a week about their gaming achievements on Facebook or Twitter
56% of respondents state that they have received negative reactions to gaming related posts on Facebook/Twitter
82%* state they would be much more comfortable posting about gaming on a gaming specific site
*(Respondents rated a 4 or 5 on a 5-point scale.)
About Duxter
Duxter is the only online social network that empowers, inspires and rewards gamers for exploring and expressing their enthusiasm and passion for games, across all the game platforms and content they're into. Based in Bellevue, Washington, Duxter has nine employees and plans to hire more in 2012.