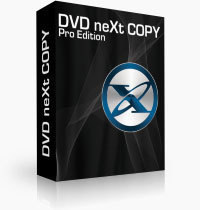 (PRWEB) August 3, 2008
What ever happened 321 Studios' DVDXCopy? DVD X Copy was the DVD copy software that started it all and was eventually banned for sale by the Hollywood studios. This infamous product line, created by 321 Studios, was the first mainstream DVD burning software program that enabled novice computer users to copy any DVD movie. If you run a Google search on "DVD X Copy" or "321 Studios", you will find dozens of news articles that chronicled the rise and fall of 321 Studios.
Many of these articles are still posted at the DVDXCopy.com website. Prior to the creation of this product line, DVD copying was a relatively difficult process and outside of the reach of the average consumer. This difficulty was related to the fact that most commercial DVD movies include Content Scrambling System (CSS), a copy-protection technology designed to prevent movies from being copied. DVD X Copy included the "ripping" technology required to decrypt the CSS copy protection mechanism on commercial DVD movie discs. Additionally, the company was able to create a DVD copying software program that handled the complex processes of copying, transcoding, compressing and burning digital video content onto a blank DVDR disc in one easy point-and-click program. These products were highly popular and sold in all major global retail channels and online via the company's website and "in terms of retail sales, DVD X Copy Platinum remains the best dvd copy software of all time."
The company was established in 1999 in St. Charles, Mo. and almost since its inception, 321 Studios was hampered by controversy. Although these DVD burning products were highly popular with consumers, the major Hollywood studios claimed that DVDXCopy violated copyright rights. Anticipating a lawsuit, the company filed a pre-emptive complaint in April of 2002 against eight Hollywood studios. 321 Studios contended that the Digital Millennium Copyright Act ("DMCA", a law that prohibits the circumvention of CSS copy protection technology) violated consumer's Fair Use rights as described in Copyright Act of 1976 under the doctrine of "Fair Use". Specifically, the Fair Use provision gives individuals limited rights to copy certain types of copyrighted material.
In May of 2003, seven of the Hollywood studios counter-sued 321 Studios, claiming that these DVD copy programs violated the Digital Millenium Copyright Act. In the end (on February 23, 2004) Judge Susan Illston of the Northern District Federal Court for California ruled that these DVD software products violated the DMCA and ordered an injunction that stopped the sale of DVD X Copy products in the United States. The company proceeded to remove all products from the US retail stores and from the company's official http://www.DVDXCopy.com website. The ruling caused the company to shut down with the 321 Studios finally ceasing all operations in August of 2004.
Similar to the way the legal "death" of music downloading website Napster spawned the creation of dozens of new file sharing sites, the death of DVD X Copy has spawned the creation of dozens of new DVD backup and DVD burning software programs. There are several mainstream software products that claim to copy copy-protected movies but most do not include a CSS ripper. The 321 Studios ruling forced DVD copy software publishers to remove CSS rippers from their programs. Now consumers need to take the additional step of making a one-time download and installation of one of the many public-domain third party rippers available on the Internet. In terms of pure one-click DVD copying software products, literally dozens of programs have emerged as potential alternatives to DVD X Copy. Some of these software programs include DVD next Copy, 1 Click DVD Copy, DVD Cloner, DVDFab Platinum, ICopyDVDs2, CloneDVD and many more. Of these products, only two have emerged as true successors to DVDXCopy: DVD next Copy and 1Click DVD Copy.
One thing is for certain: DVD X Copy is gone forever. Once the world's most popular Internet destination for buying the blockbuster DVD X Copy product line, the website has now been reborn as the leading reviewer of new DVD copy software programs. One note of caution to consumers: per the DVDXCopy.com website, there are no authentic copies of 321 Studios DVDXCopy software products available in the market. Because of DVDXCopy's popularity and continued brand recognition (even 5 years after the company closed), some consumers are still being tricked into buying old and/or crack versions of these DVD software products. Per 321 Studios, these programs are cracks, are not supported and will not work with Microsoft Vista no matter what claims or guarantees are provided by the sellers. If you are looking for an alternative to DVD X Copy Platinum, all of the industry's top rated DVD copy software programs are listed, ranked and compared side-by-side here: best DVD burning software.
###