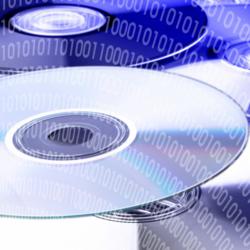 We have recently put into place a very talented production team...
Surrey, BC (PRWEB) October 23, 2011
Precision Disc Manufacturing Corp. is pleased to announce the addition of Encoding and Authoring Services to their wide range of CD DVD manufacturing products and services.
"We have recently put into place a very talented production team that has literally hundreds of titles worth of experience under their belts." Explains company General Manager Mike Arnold. "As a CD DVD manufacturing company it makes sense for us to broaden the scope of our offerings which directly relate to and compliment our manufacturing business."
While video encoding and authoring is the speciality of Precision Disc's newly assembled team, their full range of authoring services includes:

DVD Encoding and Authoring
Blu-ray Encoding and Authoring
Interactive CD-ROM and DVD-ROM Authoring
Encoding for the Web and Multimedia
Video and format transfers
For those not familiar, DVD and Blu-ray authoring can be broken down into two steps that must take place before a project can be sent for DVD manufacturing:
1. Encoding: This step ensures that the client's edited video content is going to physically fit onto a DVD. Additionally, encoding ensures that the video content is in a format that can be read by a standard DVD player.
2. Authoring: Through the use of sophisticated software a variety of interactive features can be added to the DVD which includes menus, transitions, chapter points, closed captioning, etc.
"Having our own Authoring team in place provides additional benefits to our client base," continues Mike Arnold, "They also act as an excellent resource for clients who are preparing their own materials to send to us for manufacturing. For example, we recently had a client that was having difficulty in successfully applying copy protection to their DVD master. Our team was able to diagnose and fix the problem for the client, who was absolutely thrilled at having that level of service made available to her."
Combining their new Authoring capabilities with Graphic Design services and their core business of CD DVD manufacturing, Precision Disc offers an ever-growing product/service fulfillment experience for a wide range of clientele which includes:
Businesses
Associations and Organizations
Institutions
Government
Education
Video and Broadcast Industry
Precision Disc Manufacturing Corp. provides full service CD DVD manufacturing services along with a wide range of related products and services. From their offices and replication plant located in Surrey, British Columbia in Canada, Precision Disc ships daily to clients throughout Canada and the United States.
###