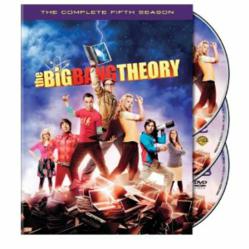 These special savings start on Cyber Monday to help build demand for Cyber shoppers.
Green Bay, WI (PRWEB) November 26, 2012
DVD movies still remain one of the most gifted items for the holidays according to retail data. The Black Friday and Cyber Monday sales data that has been compiled and released by Those Tech Guys has revealed huge discounts of up to 80 percent off. These special savings start on Cyber Monday to help build demand for Cyber shoppers. The compiled sales list revealed that this retailer was the most consistent for deep discounts for Cyber Monday.
Dr. Seuss DVDs are one popular way that children learn the stories of this famous author. Many of the popular books that have been published have been turned into Hollywood movies. Among the many films released in the past 20 years, a new film released in 2012 is now deeply discounted for Cyber Monday.
Those Tech Guys found that the Dr. Seuss's: The Lorax DVD is now being sold online for 87 percent off the list price. This special pricing incentive is strictly for Cyber Monday sales. This new lower price is designed to help parents to find a last minute gift for children.
Select Hollywood films end up as being among the year's best blockbusters. While action and adventure films usually get the top spot, one unique film has earned over $645 million dollars since its early summer release. The Hunger Games directed by Gary Ross is one of the DVDs that have been picked to be at the top of many Christmas lists in 2012.
Those Tech Guys found that the best price online for a 2-disc Hunger Games DVD was 68 percent off the list price. This low price is exclusive to Cyber Monday to entice buyers that have waited to purchase this film on DVD since its late September release.
AMC produced a ground-breaking television series in 2010 that took the world by storm. While horror films are usually reserved for theatrical productions, the AMC's The Walking Dead: The Complete First Season is now released on DVD for the first time. This hit television program is only available on pay television and those with standard TV can now access the entire first season.
ThoseTechGuys.com found one retailer online selling The Walking Dead: First Season for 75 percent off the list price. This substantial savings is helping new fans or existing fans of this television series to own the very first season for a drastically low price online for the holiday season.
This new price guide and review published online by Those Tech Guys is scheduled to be updated as the Christmas season progresses. The Cyber Monday deals found in this new price guide are available for shoppers to purchase immediately.
About Those Tech Guys
As a technology review website, Those Tech Guys started in 2010 with the mission of helping consumers find excellent pricing online. A new strategy shift in 2012 has helped this review based website to offer more product and service reviews to consumers. A talented team of experts including writers and researchers help to put together the content and media releases that are distributed by Those Tech Guys. The unbiased reviews, pricing guides and other information distributed online by this company is designed for consumers. A new website design is now in the works at http://www.thosetechguys.com.