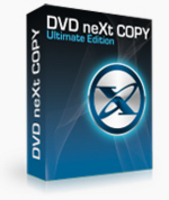 (PRWEB) February 9, 2009
DVD X Copy Reviews announces the release of DVD neXt Copy Ultimate with the ability to copy up to 10 standard DVD movies to one blank Blu-Ray disc. Global DVD copy software products continue to thrive in rough economic times as the bright light of RealDVD is quickly snuffed out by Hollywood.
Five years after the Hollywood Studios shut down 321 Studios' DVD X Copy, RealNetworks attempted to pick up where DVDXCopy left off by developing and launching "RealDVD" - a DVD software program designed to copy DVD movies to a personal computer. Almost immediately after the release of RealDVD, six Hollywood studios filed a lawsuit against RealNetworks, forcing the company to stop selling RealDVD.
In many respects, RealNetworks already "missed the boat" following the landmark 321 Studios legal battle. Since the demise of DVD X Copy, literally dozens of new DVD copy software programs have emerged. In order to escape the reach of the Hollywood Studios and their never-ending quest to suppress consumer's fair use rights, a new legion of DVD copying software products were developed outside the United States in places like Europe, Asia and South America. Today, the most popular DVD copy software titles are DVD neXt Copy and 1 Click DVD Copy, but there are dozens of second-tier DVD copying programs such as DVD Cloner, Clone DVD, ICopyDVDs2, DVD Fab, DVD Wizard Pro, DVD95Copy...the list goes on and on. All of the top DVD copy software programs are listed, ranked and reviewed at the following website: best DVD copy software
Most legal experts agree that it is illegal for US-based companies to sell software programs in the US that that copy CSS protected DVD movies, but it is not illegal for consumers to buy or own DVD burning software programs. This is the reason that dozens of international DVD copy software developers have thrived since 321 Studios' fall.
There are many excellent DVD copy software programs available today, but five years after DVD X Copy, two software programs have emerged as true successors and currently dominate the international marketplace: DVD neXt Copy and 1 Click DVD Copy. Both of these software products have been in the market for years with millions of programs sold to date. 1 Click DVD Copy is generally recommended as the best choice for beginners, with a simple interface designed for easy, "one click" copying of any DVD movie. DVD neXt Copy has long been regarded as the best DVD copy program on the market including the industry leading customer support and fastest burning engine with the highest DVD copy success rate. DVD neXt Copy has dominated the global market in recent years due to its unmatched product guarantee: 30-day unconditional satisfaction guarantee or your money back. No other software product in the industry offers a zero-risk purchase policy.
"Although the global economy is slowing significantly, industry experts forecast a continued surge in DVD burning software sales as consumers cut back on vacations and outside entertainment in favor of remaining at home to watch, rent and buy digital video content." This forecast has been further evidenced by the recession busting revenue announcements for online companies that sell, rent and stream DVD movies. For this reason, more consumers than ever are exercising their fair use right's to copy and protect DVD movies they buy or create.
The publishers of DVD neXt Copy have just released DVD neXt Copy Ultimate which is now the best full-featured DVD copy software in the market. The makers of DVD neXt Copy have introduced another industry first with the ability to copy multiple DVD movies (up to ten DVD movies) to one blank DVD Blu-Ray disc as well as one-click conversion and transfer to mobile devices such as iPhone, iPod, PSP and Zune among others. Although rarely offered at a discount, the publisher's of DVD neXt Copy are offering limited time promotional prices of 40% off the regular MSRP retail prices.
No other DVD burning software product offers the combination of power and features included in DVD neXt Copy Ultimate. For more information, visit: best DVD burning software -

Windows VISTA Compatible
Improved and newly designed neXt Tech™, for copying your latest DVD movies
Copy VideoDVD to BluRay (Copy up to 10 VideoDVDs on 1 BluRay) (Industry First)
Copy DVD movies to your iPod, PSP, Zune (Windows Media Video)
Copy DVD movies to DVD
Copy DVD movies to your computer
Copies DVD Movie to One Blank Disc (No Need to Split)
Copy VideoDVD and Common Discs (Special Feature Disks/DigitalCopy Disks)
Copy episodic DVD movies
Copy Full Multi-Channel Audio (Dolby Digital 5.1, DTS)
Copy Common Disk directly to another drive (on-the-fly)
Copy Common Disks to Disk Image
Copy and Burn to Multiple devices
Make copies of DVD copies
Convert all know DiskImage Types to ISO (to open with DVDneXtCOPY)
Burn all known DiskImage Types with DVD neXt COPY
Burn own DiskImageTypes with DVDneXtCOPY
Added Pre-scan for high quality
Highest quality available
Extended Bad Sector Scanning
Auto-fill BadSectors
New and improved Video DVD content list
New WebControl for better information about updates and new features
Easy to use and easy to understand work flow
Integrated Blu Ray Browser for XP
Option to remove region limitations
Option for auto remove DTS audio stream
Option to erase and reuse rewriteable disks
Option to preview tracks before and during copying
Option to adjust deposit Buffer (to avoid over flowing copies)
Option to jump directly to menu. The copy will not play trailers
Option to use 1, 2 or 4 Processors (DualCore or QuadCore)
Updates for one year
Supports all Dual Layer/Single Layer/BluRay discs and burners
Supports all SCSI, IDE, USB DVD burners/recorders
Supports 1x - 20x speed blank media- Supports both NTSC and PAL DVD movies
###