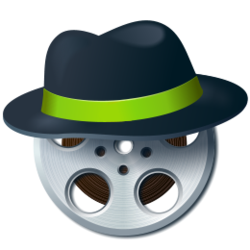 Keep your growing movie collection under control! Just type movie titles, browse video files or keep inserting DVD or Blu-Ray disks, and DVD Chief will automatically recognize the movies and fill in the details from a comprehensive Internet database.
(PRWEB) May 10, 2012
Adit Software today announces the release of DVD Chief. Offered as freeware, the new application allows the user to create a catalog of movies and find information about any film from the home collection in seconds. DVD Chief catalogs DVD, Blu-ray, ISO images and video files.
DVD Chief will become a helpful assistant to anyone who has a large collection of movies on DVD, Blu-ray disks, hard drives and wants to organize them for quick search and retrieval. The program offers several ways to find a movie. First, a organizer can browse through the virtual catalog or sort movies by actor, director, genre and even your own comments. Second, DVD Chief can search for a film by various database fields such as name, actor, year of release or studio. The latter option is convenient if there are too many films in the collection. Additionally, DVD Chief has a loan manager that can remind the user of the person who took the disk but has not returned it yet.
The movie organizer allows to add a new movie in seconds. You don't have to bother your head where to get information about a film and waste time on entering data by hand. Instead you instantly get the result – the movie card. DVD Chief creates the card automatically by downloading all necessary information from the online movie database such as imdb.com, dvdemire.com and blu-ray.com. The program automatically enters movie title, summary, information about actors and other data into appropriate fields on the card. Only needs to do is to save the card by clicking OK. With the same ease, you can add a Blu-ray disk or a video file.
In addition to movie cards, DVD Chief allows to create cards with the information about an actor or author of a movie. Create such a card in much the same way as described above: information is downloaded from the online movie database and entered into the card automatically.
Other interesting features include a user-friendly interface in MS Office 2007/2010 style, option to order a disk on Amazon, DVDEmpire or eBay, Unicode support and ability to store fields in multiple languages simultaneously.
Availability
DVD Chief can be downloaded for free from the dvdchief.com. The program runs on Windows XP/2003/Vista/7.