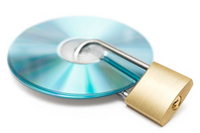 The TrusCont software utilizes the automation capabilities of the DupliQ allowing the users to automatically duplicate numerous discs with the files they wish to publish and the copy protection settings they wish to have
Haifa, Israel and Hazlet, NJ (PRWEB) February 13, 2009
TrusCont Ltd. a leader in copy protection and Digital Rights Management solutions and Acronova Technology Inc. a leading manufacturer of duplication equipment, announced the release of TrusCont copy protection software for Acronova DupliQ.
Every content owner nowadays knows well the importance of protecting digital content from illegal copying and use. Software, eBooks, training material and virtually any other digital content published around the world is at risk of being pirated. Publishers of commercial content suffer from continued loss of revenues due to illegal copying and distribution of their valuable content.
Many people are still trapped in the false concept that copy protection is an expensive solution meant for large publishers. The combination of TrusCont copy protection and Acronova DupliQ is a highly cost effective solution for entry level publishing that could finally put an end to this myth. The DupliQ is the first and the smallest multi-purpose auto-loading solution for CD and DVD burning process. It connects to a PC or laptop via USB 2.0 and is weighing only 10 lbs. TrusCont DVD-R copy protection product is a comprehensive solution for protecting various content types such as software, documents, web pages & other multimedia contents. With TrusCont system a publisher pays just for the number of discs he chooses to protect. No need for buying expensive software or paying setup fees.
"Copy control nowadays is much more than a mean for fighting piracy," says Eyal Cohen, Chief Executive of TrusCont. Cohen continues, "TrusCont security solutions enable new business models for distributing and selling content such as lease, rent and subscription. Some content owners even use TrusCont for ensuring the relevant and most up to date content is being used at all times by applying time limits that make outdated contents expire automatically.
"The addition of TrusCont copy protection gives our DupliQ customers a much higher value for their money," says Calvin Liu, Sales Manager at Acronova Technology. "The TrusCont software utilizes the automation capabilities of the DupliQ allowing the users to automatically duplicate numerous discs with the files they wish to publish and the copy protection settings they wish to have" continues Liu.
With the release of the new copy protection solution Acronova and TrusCont have started a new time-limited offer for new DupliQ purchasers. Starting February 10, 2009 all DupliQ purchasers are entitled for 500 free copy protection licenses from TrusCont, where each license is useable for protecting one DVD-R disc. Purchasers need to register on TrusCont website in order to apply for the free licenses and download the software.
About TrusCont Ltd:
Started in 2006, TrusCont develops and markets copy protection and digital rights management solutions worldwide. TrusCont cooperate with leading hardware and media manufactures for delivering cutting edge security and publishing solutions for digital content.
About Acronova Technology Inc:
Started in 2002, Acronova Technology Inc. vows to provide innovative and affordable solutions to fulfill all disc-replication needs and requirements, from individual replications to professional replication services.
For more information, please contact:
For TrusCont Ltd.
Mr. Eyal Cohen
+972 4 832 05555
http://www.truscont.com
For Acronova Technology Inc
Mr. Calvin Liu
(732) 422-1868
http://www.acronova.com
###