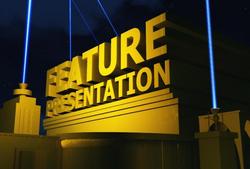 Through us you can easily and cost effectively add high impact, visually amazing video backgrounds and overlay effects to your next video, presentation or website motion graphics project
Fairfax, VA (PRWEB) May 5, 2008
"Through us you can easily and cost effectively add high impact, visually amazing video backgrounds and overlay effects to your next video, presentation or website motion graphics project," explains Denard Springle, company founder. With our high quality, full frame uncompressed AVI videos, you start with the highest possible video quality, making each and every project look its best when compressed to media or web standards."
Several types of buying options are available through DVDMenuBacks.com. The best one is their commercial content membership subscription. With this plan you are free to use their video backgrounds in virtually any manner you like, without having to mention who created them. On the other hand, if you sign up for their noncommercial membership subscription, you are only granted a Creative Commons license. This means you can only use their material in open source projects. In addition, you must mention that they were responsible for the design of the video background used in your project.
If you are not interested in the company's membership programs, you can opt to buy the video backgrounds individually or in bulk. Individual purchases of Creative Commons licensed FFU AVI cost only $3.99 per background, while professionally packaged DVD's, each containing 40 video backgrounds, cost only $99 per DVD and are commercially licensed. If you want commercial content rights for individual purchases, you can purchase them for just a little more when adding the video to your shopping cart.
"For personal use and prototyping," explains Denard Springle, "We offer downloads of MP4 compressed format video for each video background on our website." These MP4 compressed videos aren't nearly as high in quality as their FFU AVI format parent videos and are strictly licensed under a Creative Commons Attribution-Noncommercial license for personal use, such as vloggers, and prototyping only.
As far as the video backgrounds themselves, the designs run the gamut of the human imagination. Some are created with a seasonal theme, while others utilize particles, fractal shapes, abstract art and science in their design. Indeed, you will never run out of design options to choose from, since currently DVDMenuBacks.com has a collection of over 200 video backgrounds. And, as the site continues growing on into the future, more video backgrounds will be added every month.
For more information please visit: DVDMenuBacks Website.
###