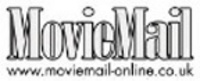 Our Films of the Year and the runners-up are well worth any film lover's time
LONDON (PRWEB) December 12, 2008
The MovieMail Films of the Year 2008 are:
4 Months, 3 Weeks & 2 Days (Romania 2007) A Man Escaped (France 1956) Footsteps in the Fog (UK 1955) Land of Promises: British Documentaries (UK 1930-61) Lust, Caution (China/USA 2007) No Country For Old Men (USA 2007) Red Desert (Italy/France 1964) Sleeping Beauty (USA 1958) The Passionate Friends (UK 1948) The Red Balloon (France 1963) There Will Be Blood (USA 2007) Vampyr (Germany 1932). Perhaps the most surprising inclusion is Sleeping Beauty. This was the last hand-painted Disney animated film, which the MovieMail panel considered "as fun and enjoyable as ever and one of Disney's very best films."
MovieMail is also running a competition to establish its customers' favourite films of 2008. A choice of three films can be submitted to http://www.moviemail-online.co.uk/films-of-the-year and one entrant will be picked at random to win all 12 Films of the Year.
Dan Hunter, MovieMail's Head of Ecommerce said: "2008 has been a vintage year for DVD releases – our favourite films of the year make a particularly fine bunch that stand proud in any company."
Deciding on the 12 final films was, however a difficult call. "There were quite a few runners-up that didn't quite make it into our list and we'd feel much less guilty if we could mention them" Mr Hunter explained. They are Rocco and His Brothers and Salò (both of which fell foul of the no re-releases rule) along with The Edge of Heaven, The Counterfeiters and The Orphanage.
"Our Films of the Year and the runners-up are well worth any film lover's time" he concluded.
Issued by digital marketing agency Strange (http://www.strangecorp.com).