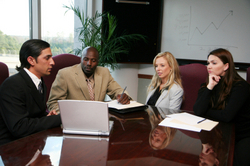 Old Saybrook, CT (PRWEB) July 27, 2009
CD Dimensions, a leading supplier of Optical disc storage and data storage products and services is pleased to announce the launch of their new blog, 'The Duplicator's Guide to CD DVD and Blu-ray Recordable'. CD Dimensions has identified the greatest barrier to a successful disc duplication project is lack of planning and practical information on recording and printing technologies. By providing an information resource for clients and visitors outside of an ecommerce website environment, CD Dimensions intends to provide a stress free learning experience for visitors by excluding all advertising.
The blog is edited and written by the CD Dimensions staff with over 11 years experience in the data storage and disc duplication field and represents a wide range of topics for the beginner and professional including articles on a DVD duplicator, CD printer, disc duplication and CD labeling. Visitors are encouraged to participate in the topics by commenting and CD Dimensions staff can respond in turn. The new site also provides a community web site voting page so visitors can nominate and vote for their favorite data storage websites.
To Subscribe: CD Dimensions blog (strictly for blog post articles: no email marketing!)
# # #