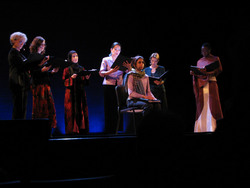 I am happy to have found a global organization like Vital Voices who truly supports, empowers and equips women and believes, as I do, that to invest in women will improve the world
New York, NY (PRWEB) March 6, 2008
In support of International Women's Day, Diane von Furstenberg has announced her continued collaboration with Vital Voices, an NGO that trains and empowers emerging women leaders and social entrepreneurs around the world. In March, von Furstenberg will kick off a series of worldwide initiatives to celebrate women and raise awareness of IWD. For von Furstenberg, this partnership reflects her belief in the infinite power of women and their ability to effect significant change. View the video on DVF.com
"I am happy to have found a global organization like Vital Voices who truly supports, empowers and equips women and believes, as I do, that to invest in women will improve the world," says Diane von Furstenberg of the global initiative.
Vital Voices fundamentally believes in the transformative impact of women's participation in society and invests in women who are pioneers in economic development, political participation, and human rights, enabling them to enhance their capabilities. In equipping them with the right skills, they enable women to run for political office, advance women as entrepreneurs and business leaders, and generally support women as advocates for human rights. They are at the forefront of international coalitions to combat human trafficking, the HIV/AIDS pandemic, and all forms of violence against women and girls.
In honor of International Women's Day on March 8th, Diane von Furstenberg will launch a series of events in her shops worldwide. Additionally, von Furstenberg will donate 10% of sales from all boutiques to Vital Voices from March 2nd to March 8th.
To launch the initiative, von Furstenberg will host a presentation of Seven at her Studio in New York on March 6th. Seven is a groundbreaking work of documentary theater that captures the remarkable lives of a diverse and courageous group of women leaders around the world. A collaboration by seven playwrights, the play is based on personal interviews with seven women who have triumphed over enormous obstacles to bring about major changes in their home countries.
Events will also take place in the following international cities; London, Paris, Madrid. On March 6th, a cocktail reception will be held in London at the designer's Bruton Street location, in honor of Baroness Mary Goudie. The Baroness, has a long history of working to build the Labour Party in the UK, and led the campaign for ratification of the UN Treaty on Human Trafficking. On the same night in Madrid, von Furstenberg will introduce Maria Pacheco, who has strived to achieve economic empowerment for rural women in Guatemala. Jianmei is the founder and director of the first legal aid clinic in China, The Center for Women's Law Studies and Legal Services of Peking University. On March 14th, Somaly Mam, one of the most prolific activists fighting sexual slavery today, will speak at the Avenue Montaigne location in Paris.
This initiative reaffirms the belief that one person can indeed make a difference. "I have yet to meet a woman who is not strong. Women will never cease to impress me for their courage and strength, but sometimes that strength is buried so deep into ourselves, and we are afraid to let it out. It is my hope to inspire and to empower women to bring out their strength," says Diane von Furstenberg.
About Diane von Furstenberg:
Diane von Furstenberg, one of the premier names in American fashion, was founded in 1972 by the designer. Renowned for its iconic wrap dress and signature prints, DVF has grown into the global luxury lifestyle brand known today. The company, headquartered in New York City, has expanded to a full comprehensive line of ready-to-wear, swimwear, handbags, footwear, luggage, accessories, fine jewelry, fragrance and rugs. Its distinctive collections are sold in over 56 countries and in 22 namesake retail boutiques worldwide.
About Vital Voices:
Vital Voices Global Partnership is a progressive non-governmental organization (NGO) that identifies, trains, and empowers women leaders around the world, enabling them to create a better world for us all, by giving emerging women leaders management, business development, marketing, and communications skills and expanding their enterprises and helping to provide for their families. We enable women to unlock their leadership potential and become leaders of their governments, advocates for social justice, and supporters of democracy and the rule of law. We are at the forefront of international coalitions that combat human trafficking, the HIV/AIDS pandemic, and all forms of violence against women and girls. Our international staff and team of 1,000 pro bono mentors, including senior government, corporate, and NGO executives, have trained and mentored more than 5,000 women from 150 countries in Asia, Africa, Eurasia, Latin America, and the Middle East since 1997.
###