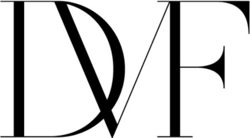 Wonder Woman is the ultimate symbol of female strength, independence and freedom. When Warner Bros. approached me to collaborate, I immediately thought it was a fun idea that would reinforce my belief in women and commitment to their empowerment. The collection will inspire every woman to be the Wonder Woman she wants to be
New York, NY (PRWEB) May 2, 2008
Diane von Furstenberg is pleased to announce a unique collaboration with Warner Bros. Consumer Products, on behalf of DC Comics, for Holiday 2008. DVF will launch a Wonder Woman-inspired collection, debuting in DVF boutiques and specialty stores worldwide in October.
"Wonder Woman is the ultimate symbol of female strength, independence and freedom. When Warner Bros. approached me to collaborate, I immediately thought it was a fun idea that would reinforce my belief in women and commitment to their empowerment. The collection will inspire every woman to be the Wonder Woman she wants to be," says von Furstenberg.
"Both Wonder Woman and Diane von Furstenberg are perennial symbols of strength and leadership. We are very pleased to be collaborating with DVF to capture the super powers of fashion and feminine power in this unique collection," said Brad Globe, President, Warner Bros. Consumer Products.
The limited edition collection will include a capsule of ready- to-wear, small leathergoods and footwear inspired by the motifs and symbols of the iconic superhero. Proceeds from select pieces will be contributed to Vital Voices Global Partnership, an NGO that trains and empowers emerging women leaders and social entrepreneurs around the world, a cause to which von Furstenberg has been dedicated and serves on the board.
"Diane von Furstenberg's singular, creative vision is an excellent fit for such an iconic symbol of feminine empowerment. We are very pleased that Wonder Woman inspired her to create this beautiful collection," says Paul Levitz, President and Publisher, DC Comics.
Since her debut in 1941, Wonder Woman has continued to thrive, starring in one of the longest-running comics series in the world. She has launched two live-action TV series and joined with other DC Comics heroes in several animated series, all of which continue to air worldwide. A beacon of freedom and justice, Wonder Woman is the most recognized and admired female super hero ever created. She has served as the role model for generations of girls and women.
About Diane von Furstenberg
DIANE von FURSTENBERG, one of the premier names in American fashion, was founded in 1972 by the designer. Renowned for its iconic Wrap dress and signature prints, DVF has grown into the global luxury lifestyle brand known today. The company, headquartered in New York City, has expanded to a full comprehensive line of ready-to-wear, swimwear, handbags, footwear, luggage, accessories, fine jewelry, fragrance and rugs. Its distinct collections are sold in over 56 countries and in 22 namesake retail boutiques worldwide.
About Warner Bros. Consumer Products
Warner Bros. Consumer Products, a Warner Bros. Entertainment Company, is one of the leading licensing and retail merchandising organizations in the world.
About DC Comics
DC Comics, a Warner Bros. Entertainment Company, is the largest English-language publisher of comics in the world and home to such iconic characters as Superman, Batman, Wonder Woman and the Sandman. These DC Super Heroes and others have starred in comic books, movies, television series (both animated and live-action) and cyberspace, thrilling audiences of all ages for generations. DC Comics' web site is located at http://www.dccomics.com.
About Vital Voices
Vital Voices Global Partnership is a progressive non-governmental organization (NGO) that identifies, trains, and empowers women leaders around the world, enabling them to create a better world for us all, by giving emerging women leaders management, business development, marketing, and communications skills and expanding their enterprises and helping to provide for their families. It enables women to unlock their leadership potential and become leaders of their governments, advocates for social justice, and supporters of democracy and the rule of law. It is at the forefront of international coalitions that combat human trafficking, the HIV/AIDS pandemic, and all forms of violence against women and girls. The organization's international staff and team of 1,000 pro bono mentors, including senior government, corporate, and NGO executives, have trained and mentored more than 5,000 women from 150 countries in Asia, Africa, Eurasia, Latin America, and the Middle East since 1997.
WONDER WOMAN and all related characters and elements are trademarks of and © DC Comics.
(s08)
DVF Contact:
Erin Dineen 212.463.6632 e.dineen(at)dvf.com
Warner Bros. Contact:
Barry Ziehl 818.954.6804 Barry.ziehl(at)warnerbros.com
###