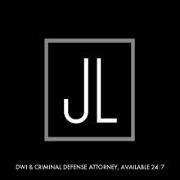 People wrongly believe that if a drug test result is positive, they should just plead guilty because they can't fight it," said LaBella
Houston Tx (PRWEB) October 06, 2012
Houston criminal defense lawyer Joseph LaBella said today that the arrest of a Massachusetts chemist accused of faking drug test results reveals how important it is to challenge such evidence.
According to the Associated Press, Annie Dookhan, 34, of Franklin, Mass., was arrested on charges of obstruction of justice and pretending to hold a degree from a college or university. She is accused of mishandling drug samples. Dookhan allegedly acknowledged taking 15 to 25 drug samples from defendants and testing only five of them. She allegedly would list all of them as positive, according to the AP. In some cases, if a drug sample tested negative she would allegedly take known cocaine from another sample and add it to the negative sample to make it test positive for cocaine, according to the news report.
LaBella is certified in Forensic Chromatography, theory & practice, which means he has the knowledge to challenge blood test evidence used against clients who are accused of drug offenses or DWI.
"People wrongly believe that if a drug test result is positive, they should just plead guilty because they can't fight it," said LaBella, a Houston DWI lawyer. "Even some attorneys who lack the background in blood testing may suggest pleading guilty. As this Massachusetts case shows, you should always fight a drug test."
LaBella said a chemist's mishandling of drug samples is one factor that can lead to a false positive. In some cases, the blood may have been stored improperly, the blood sample may have been switched, or the blood may have fermented, leading to a false positive, among other factors, he said.
In the Massachusetts drug test case, Dookhan also is accused of pretending to hold a degree from a college or university, which on its own would be a reason to have the drug tests tossed out as evidence, LaBella said.
Massachusetts Attorney General Martha Coakley said she believed Dookhan's motivation was that she wanted to be viewed as a good worker, according to the AP. "Her actions totally turned the system on its head," Coakley was reported as saying.
According to the AP, Dookhan allegedly admitted faking the results for two to three years, but some of her coworkers raised concerns about her work habits several years ago. She worked at a state lab in Boston for nine years, and police say she tested 60,000 drug samples involving 34,000 defendants.
LaBella said it's important for people accused of serious crimes to talk with an experienced lawyer as soon as possible to protect their rights. To contact Joseph LaBella & Associates, call 1-800-989-6839 or visit http://www.texas-dwi-lawyers.com.
About Joseph LaBella & Associates
Houston criminal defense lawyer Joseph LaBella has obtained dismissals on hundreds of cases and has tried more than 100 cases. He has a 90 percent success rate. He represents individuals facing all types of criminal charges in Texas, including driving while intoxicated, drug crimes, property crimes, and more.
Joseph LaBella & Associates represent clients throughout Texas, including Houston, The Woodlands, Conroe and Montgomery County.