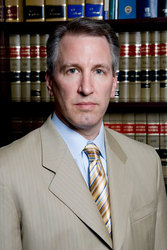 The police cannot threaten you with incarceration in order to get you to answer questions and provide blood samples
Tempe, AZ (Vocus) May 6, 2010
DWI Lawyers from the Law Offices of David Michael Cantor were able to get a blood test suppressed in a case involving a DUI with a prior due to the coercive tactics of the arresting officer.
According to court documents, in the case of State v. Creek (City of Phoenix Court Case No. 3884018) a City of Phoenix judge suppressed the readings of a .136 blood test in a DUI case due to the coercive nature of obtaining the blood.
In the Creek case the defendant was from Texas and was told that he would be booked into jail overnight unless he completely complied with the blood draw, all questions and field sobriety tests. While in the DUI van with two police officers, the defendant stated 'I don't want to be any trouble, but I should speak with a lawyer.' The officers gave Creek the 'evil eye' and looked at each other. Creek then stated 'Never mind, I'll do what you want.' After the blood was drawn and he answered questions Creed was allowed to take a taxi back to his hotel.
According to court documents,the judge found that the officers clearly infringed on Creek's 5th Amendment Constitutional right to speak to counsel before answering questions or agreeing to provide a blood sample. Due to the fact that this was a DUI with a prior conviction, Creek was facing a minimum of 120 days in jail, but because of the officers' improper actions he received zero days in jail and no second conviction.
"The police cannot threaten you with incarceration in order to get you to answer questions and provide blood samples" said Phoenix DWI Lawyer David Michael Cantor. " Creek's Constitutional rights were not awarded to him and as a result his case was dismissed."
The Law Offices of David Michael Cantor enjoy an excellent reputation as DWI lawyers in Phoenix, and throughout the Legal Community because of their aggressiveness, integrity, honesty, and professionalism. For more information about the Law Offices of David Michael Cantor visit DMCantor.com.
About the Law Offices of David Michael Cantor
The Law Offices of David Michael Cantor feature criminal defense and DWI lawyers in Arizona who are ready to represent you. As Arizona's premier defense lawyer, David Michael Cantor defends DUI/ DWI cases, vehicular crimes, homicide, drug and sex offenses, white collar and property crimes. David Michael Cantor is AV Rated – the highest rating possible – and was voted a Top 100 trial lawyer. David Michael Cantor has been interviewed and has appeared on Inside Edition, the CBS Morning Show, Good Morning America, CNN Prime News, Hannitty and Combs, and every local news channel including Univision. In addition, his cases have been covered by CNN, MSNBC, and even Howard Stern.
###