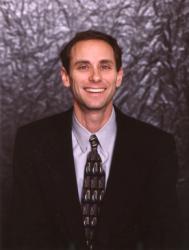 It makes sense to me for people to be able to start over once in awhile.....helping people through it is fulfilling.
Painesville, OH (Vocus/PRWEB) December 08, 2010
Howard S. Rabb, bankruptcy expert at Dworken & Bernstein Co., L.P.A. in Painesville and Cleveland, Ohio contributed his valuable insight in a new book by the Inside the Minds series. This series of books provides the readers with proven legal and business intelligence from C-Level executives and lawyers (CEO, CFO,CTO, CMO and Partners) from the world's most respected companies and law firms.
Mr. Rabb's specific chapter, Representing Bankruptcy Clients During The Current Economy, provides the reader with useful information such as client concerns and misconceptions, avoiding common mistakes and providing strategies for the current economy. His Key Takeaways continue to be an important source for his clients.
Howard Rabb received a degree in Business Administration at The Ohio State University and was awarded his law degree from the Cleveland-Marshall College of Law in Cleveland, Ohio. Mr. Rabb has been a contributor to various general circulation and legal trade publications and has served as a trustee to the Legal Aid Society in Cleveland. He is past chairman of the Bankruptcy Law Section of the Cuyahoga County Bar Association and is a member of the American Bankruptcy Institute. He serves on the Attorney Constituent Group for the United States Bankruptcy Court, Northern District of Ohio, and is admitted to practice in all Ohio courts, U.S. District Court, U.S. Court of Appeals Sixth Circuit, and the U.S. Supreme Court.
Mr. Rabb practices in the areas of business and individual law, real estate, general business, and commercial law. He is the firm's Administrative Partner. The Lake County law firm of Dworken & Bernstein Co.,L.P.A. is the largest law firm in Lake, Geauga and Ashtabula Counties, Ohio with offices in Painesville as well as downtown Cleveland. Dworken & Bernstein offers a full range of legal services for businesses, individuals, and families in litigation and transactions with 23 attorneys and a staff of 65.
# # #