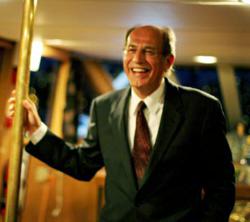 I'm excited about launching my YouTube channel. The videos will help the people of British Columbia get a better understanding of criminal law matters in BC. It's also an opportunity to share various case results from past cases anonymously.
Abbotsford, British Columbia (PRWEB) May 31, 2013
Gordon J. Dykstra's YouTube channel launched on May 30, 2013 starting with 3 informative videos.
You can visit his YouTube channel at https://www.youtube.com/user/dgjvideo.
The first video is a "results" video briefly and anonymously discussing "not guilty" verdicts for two case results, each charged with a different crime. One client (the first case result) was charged with assault. The matter went to trial where Gordon demonstrated that the complainants testimony was not sufficiently reliable to warrant a conviction. The other case result is about a person charged with driving under the influence (DUI) but was found not guilty.
The second video uploaded upon launch is a long video of an interview Gordon did with Bill Good on CKNW. The interview discusses at-length self-defence with respect to home invasions.
The third video is also an interview video where Gordon was interviewed by Christy Clark on CKNW (before being elevated to Premier of British Columbia) discussing a new BC law which permits police officers to randomly pull over motorists to investigate for impaired driving.
Gordon's YouTube channel will be an outlet where he will share case results and BC criminal law information.
About Gordon
Gordon J. Dykstra is a BC criminal defence lawyer with offices in Abbotsford and Surrey, BC. He founded his law firm in 1982 and since that time has helped many people charged with a crime in BC successfully defend those charges.
All videos will also be posted on Gordon's popular criminal law website and blog which can be found at http://www.DykstraLaw.com.