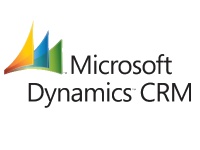 Microsoft Dynamics CRM 2011 is a game-changer. Native functionality to quickly create dashboards, configure workflows and powerful data cleansing tools put Microsoft Dynamics CRM above any other CRM solution in the market.
Sandeep Walia,
CEO Ignify
(Vocus/PRWEB) February 23, 2011
Ignify, a leading provider of Microsoft Dynamics CRM, is hosting the Microsoft Dynamics CRM 2011 Product Launch Events that will be held across the globe. The first launch event will be held on February 24, 2011 at the Peninsula hotel in Manila Philippines. This will be followed by an event on March 10, 2011 at the Hyatt Regency in Long Beach, California. Complimentary lunch will be served at the events.
"We are very excited to host the Microsoft Dynamics CRM 2011 launch. Ignify has significant experience in rolling out both on-premise and cloud software to customers. We have continually invested in the Microsoft Dynamics CRM platform to deliver high quality implementations through pre-built deliverables that lower the cost of the implementations and guarantee a positive outcome." said Bhavesh Ashani, Vice President for Ignify.
Microsoft will unveil the latest version of Microsoft Dynamics CRM at live events across the world. The presentation will include tips on using CRM effectively to improve sales person productivity, measure effectiveness of marketing initiatives and will provide guidance on enriching customer service interactions. The launch events will cover the following topics:

Sales Forecasting and Pipeline Management
Sales Force Automation including Activity and Task Management
Sales Goals Versus Actual reporting at an organization level, business unit level and sales person level
Marketing Campaigns and measurement metrics
Case and Incident Management
Measurement of First Contact Resolution (FCR) and other Customer Service benchmarks
Loyalty Management with Awards, Points and Redemption
Several customers such as Colliers International, Booz Allen and Hamilton, Convergys, Dallas Cowboys, AXA, Jones Lange LaSalle, Mercedes Benz, AutoTrader.com, Portland Trailblazers and Hard Rock Café have successfully deployed Microsoft Dynamics CRM and have reaped the benefits in various areas including Sales Management, Marketing and Customer Service.
These launch events will feature both on-premise version of Microsoft Dynamics CRM 2011 and the Cloud-based online version released earlier in January 2011. Microsoft Dynamics CRM delivers the Power of Productivity for users in organizations through its focus on familiar, intelligent and connected experiences.
"Microsoft Dynamics CRM 2011 is a game-changer. Native functionality to quickly create dashboards, configure multi-tiered workflows to automate business processes and data cleansing tools put Microsoft Dynamics CRM head and shoulders above any other CRM software solution out there," says Sandeep Walia, CEO, Ignify. "Customers will also be able to see how they can leverage Dynamics CRM for increasing customer retention with loyalty and reward programs. The Loyalty Management Solution from Ignify extends Microsoft Dynamics CRM to allows businesses to better understand their customers and strengthen the customer relationship."
Customers may register to attend the launch events by registering at http://www.Ignify.com or by sending an email to crm@ignify.com
About Ignify
Ignify is a technology provider of ERP, CRM, and eCommerce software solutions to businesses and public sector organizations. Ignify has been ranked as Microsoft Partner of the Year Finalist in 2010 and has been a Microsoft Dynamics Inner Circle Partner ranked in the top 18 Microsoft Dynamics partners. Ignify has been included as the fastest growing business in North America for 4 years in a row by Deloitte, Inc Magazine and Entrepreneur Magazine and ranked as one of 100 most innovative companies in the world in the Red Herring Global 100 in 2011. Ignify offers Dynamics CRM to retailers, banks, insurance companies, contact centers and to several other businesses. Ignify has offices in Los Angeles, Silicon Valley, Nashville, Chicago, Toronto, Manila, Pune and Bangalore.
###