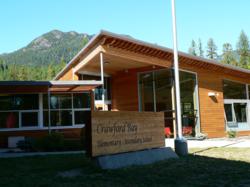 I am thrilled with the results we are getting.
New York, NY (PRWEB) September 20, 2012
Following an initial successful pilot project, three Canadian schools have formally enrolled with Dynaread Special Education Corporation: St. Mary's Catholic Independent School of Cranbrook BC, Crawford Bay Elementary-Secondary School of Crawford Bay, BC, and Canyon-Lister Elementary School of Canyon, BC. A very promising development for all struggling readers.
With the new school year started, old problems forgotten during the carefree months of summer have flooded back to the surface. Students who struggled with their reading during the last school year are finding that nothing has changed: They still cannot properly read.
These children are not alone. The International Dyslexia Association reports that a researched minimum of 5% of school children fail to learn to read in spite of adequate instruction, motivation, and intelligence. A shocking 95% of these children reach Junior High undiagnosed and unremediated.
Dynaread has been specifically developed for these older struggling readers. A research-based, well-designed structure of lessons allows these children to learn to read through reading. Hans Dekkers, CEO of Dynaread: "We built a sequentially expanding reading vocabulary, equipping children to read intelligent and meaningful readers at par with their verbal language skills. Our method is based on the fundamental understanding of how reading works in the brain, as researched by Dr. Max Coltheart PhD of Australia. His model has been universally adopted by reading scientists, and Dynaread makes full use of its implications. The tragedy of conventional learn to read programs is that they often prove incompatible with children that struggle with phonological decoding – with sounding out of new words. In Dynaread, we initially circumnavigate that reality, win the hearts of the children, and coax them to functional literacy."
Kim Organ, Student Services Coordinator of St. Mary's Catholic School, gave us a glimpse into why her school chose to use Dynaread as their reading remediation program: "I love the independence and confidence Dynaread gives our struggling and frustrated readers. The program is responsive and strongly based in research. Not only can I see the program accessing multiple areas in the brain, it is engaging and user friendly for our students. I am thrilled with the results we are getting."
Crawford Bay Elementary-Secondary School Principal Dan Rude stated: "We were looking for a research-based online, account-based technology that will successfully help us meet the individual needs of students struggling with reading. Students need to be met at their particularly starting points and need to be able to have success according to their particular rates of progress."
Until recently Dynaread had been mainly used by individual families looking for reading help with their son or daughter. This past week however, Dynaread marked this important milestone by signing the first three school license agreements. Dynaread COO Joy Dekkers: "In reality, this is just a small first step in the right direction, but to us it clearly signals the start of something much bigger. It signals the beginning of us being increasingly able to reach more and more children."
Remediation for older children is especially difficult. When a student reaches Junior High without being helped, long years of consecutive failure in learning to read cause a loss of intrinsic motivation, self-confidence and self-esteem. Many students loose the believe that they will ever be able to read and simply stop trying.
Leaving these students in this position is both a high risk and very costly alternative. Research has shown that 60% of inmates in Detention Centers struggle with reading. A shocking 89% of all Adolescent Suicides demonstrated reading struggles as well. These figures demonstrate the profound emotional cost of this issue. Further, the cost to society – in dollars – is substantial as well. Dynaread believes it is morally unacceptable not to do something about this and is adamant about her pursuit to make a difference in the lives of these at-risk students.
By entering into a Dynaread school license agreement, schools enjoy unlimited Dynaread student accounts for qualifying students (those who struggle with dyslexia), as well as free access to Dynaread's team of highly qualified learning disabilities and reading remediation specialists.
Hans Dekkers, Dynaread CEO: "We are grateful that these schools have chosen to work together with us to help struggling readers and hope that many schools will follow their example."
Dynaread works online and offers students an 18 month learn-to-read remediation program. Its structure and organization allows students a high degree of independence, making it less staff-intensive than many one-on-one programs. The curriculum builds the child's reading vocabulary in such a way that interruptions in working with the program do not result in set backs. The program includes phonics instruction, and works with both individual words and readers, integrating them in such a way that words are permanently anchored semantically, syntactically, grammatically, and contextually.
Dynaread offers flexible pricing to welcome even the lowest of useable income families. School license fees are very affordable as well.
To learn more about Dynaread, please visit https://Dynaread.com
For a free online dyslexia test, visit https://Dynaread.com/pmp.