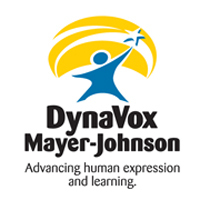 Earning this voluntary accreditation demonstrates DynaVox's commitment to quality and customer satisfaction
Pittsburgh, PA (PRWEB) April 1, 2009
DynaVox, the world's leading provider of communication and education solutions for individuals with significant speech, language and learning disabilities, announced today that it has earned accreditation from the Accreditation Commission for Health Care, Inc. (ACHC). With this accreditation, DynaVox (http://www.dynavoxtech.com) has demonstrated compliance with ACHC standards for Durable Medical Equipment / Prosthetic and Orthotic Suppliers (DMEPOS) products and has reinforced the company's commitment to maintaining the highest level of competency in its products and services.
"Earning this voluntary accreditation demonstrates DynaVox's commitment to quality and customer satisfaction," said Ed Donnelly, DynaVox CEO. "DynaVox has a long history of providing unparalleled customer service and quality products, and this achievement reinforces our commitment to our customers."
ACHC, a private, not-for-profit corporation that is certified to IS 9001:2000 standards, was developed by home care and community-based providers to help organizations improve business operations and quality of patient care. Organizations seeking accreditation submit to a peer review of internal policies, processes and patient care delivery against national standards. ACHC's survey process leads an organization to examine its policies and practices on a continual basis to identify the organization's strengths and improve upon its weaknesses.
About DynaVox
DynaVox develops a range of speech communication and academic solutions designed to help children and adults challenged by significant speech, language and learning disabilities make meaningful connections and achieve in the home, classroom and the community. The company's DynaVox line of speech communication technology gives a voice to the millions of people who are unable to use speech as their primary means of communication due to the effects of conditions such as amyotrophic lateral sclerosis (ALS or Lou Gehrig's Disease), stroke, traumatic brain injury, cerebral palsy, Parkinson's Disease, autism and mental retardation. The Mayer-Johnson line of print-based and on-screen education products engage students in the learning process and support academic achievement. Driven by a strong entrepreneurial culture, the company applies proprietary and third-party technologies, and applied research efforts to deliver a broad range of products that enable individuals, as well as their families and support professionals by providing access to the latest technology, educational tools, and an extensive customer support program for the company's suite of products. For more information about DynaVox / Mayer-Johnson, visit http://www.dynavoxtech.com.
###