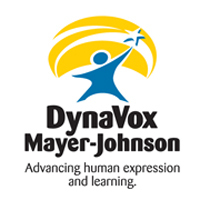 People with ALS often lose hope when they lose the ability to communicate
Pittsburgh, PA (PRWEB) September 23, 2008
DynaVox today announced a grant to support The ALS Association's comprehensive Assistive Technology Consultation Program. The program provides education on the range of communication issues that arise with ALS and training on available solutions to help individuals living with ALS. This education and training is provided to staff at The Association's Chapters and Certified Centers of Excellence SM, as well as people with ALS and their families.
Amyotrophic lateral sclerosis (ALS), also known as Lou Gehrig's Disease, is a degenerative neurological condition that affects the nerve cells in the brain and spinal cord. A progressive disease, ALS robs the brain of its ability to initiate and control muscle movement and eventually leads to death. During the course of the disease, individuals living with ALS usually experience a variety of communication impairments ranging from slurred or slow speech to the eventual loss of all speech.
"People with ALS often lose hope when they lose the ability to communicate," said Sharon Matland, vice president for Patient Services. "We can restore hope by helping patients communicate in spite of their situation by providing information, education and support on augmentative communication tools and available options."
"Led by Alisa Brownlee from The ALS Association Greater Philadelphia Chapter, the Assistive Technology Consultation Program provides valuable information and resources to staff at our Chapters, Centers and clinics, and to any clinical professional serving the needs of people with ALS," Matland added.
The Assistive Technology Consultation Program provides practical tools and resources to assist clinicians in their work to help individuals living with ALS overcome the communication challenges that develop as the disease progresses and the ability to speak diminishes or disappears. The program includes an Assistive Technology electronic bulletin board that serves as a resource center and information exchange for Chapter, Center and clinic staff, and ongoing clinical and technical support for speech-language pathologists and assistive technology specialists from across the country.
"DynaVox is proud to support The ALS Association's Assistive Technology Consultation Program," said Jim Shea, DynaVox's vice president of Marketing. "Our commitment to provide solutions that allow people with ALS to communicate in virtually every situation, control their environment, and perform computer functions aligns perfectly with The ALS Association's commitment to improve the lives of those living with ALS."
About DynaVox
DynaVox Systems pioneers speech communication technology, giving an opportunity for a better life to the millions of adults and children around the world challenged by significant speech, language and learning disabilities caused by conditions such as amyotrophic lateral sclerosis (ALS or Lou Gehrig's Disease), stroke, traumatic brain injury, cerebral palsy, Parkinson's Disease, autism and mental retardation. Driving by a strong entrepreneurial culture, the company applies proprietary and third-party technologies, and applied research efforts to deliver a broad range of speech communication hardware and software tools, and offers an extensive customer support program, which enables individuals and their families to access the latest technology and reimbursement counsel regarding the company's suite of products. For more information about DynaVox, visit http://www.dynavoxtech.com.
ALS and The ALS Association:
Amyotrophic lateral sclerosis (ALS) is a progressive neurodegenerative disease that affects nerve cells in the brain and the spinal cord. Motor neurons reach from the brain to the spinal cord and from the spinal cord to the muscles throughout the body. When the motor neurons die, the ability of the brain to initiate and control muscle movement is lost, leading to progressive paralysis.
The ALS Association is the only national, not-for-profit voluntary health organization devoted solely to fighting ALS through research, patient services, advocacy and public education and information. For more information, please see the Association website at http://www.alsa.org.
###