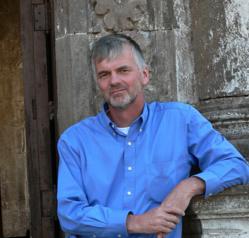 We don't see ourselves as a business, but rather as a group of professionals who truly want to make a difference for these children at risk of being left behind.
Breckenridge, CO (PRWEB) May 17, 2012
With illiteracy awareness and concerns on the rise, Dynaread Special Education Corporation (if scientifically confirmed to be effective) could become a major player in fighting illiteracy.
Dynaread Special Education Corporation currently serves individual students across North America, from ages seven all the way up to 27 years old. The program delivers fluent reading experiences right from the first week, recovering the typically deeply eroded trust and confidence of the child in their ability to ever learn to read. Using a curriculum build around interesting reader texts, it brings these children (formerly left behind) to functional literacy.
The UBC research will take place in schools managed by the Vancouver Board of Education, who released their permission May 16, expressing they are very interested in learning of the results and its implications for students.
Mark Wessinger PhD, Dynaread Cognitive Neuroscience and Psychology: "This is exciting news! We see very promising results. Especially with children who have failed all attempts of remediation: Older children, age nine and up, heading for illiteracy. We don't see ourselves as a business, but rather as a group of professionals who truly want to make a difference for these children at risk to be left behind."
Illiteracy has been a politically incorrect subject until recently. The CIA World Fact Book still states a 99% literacy (age 15 and over can read and write). Contrary to these optimistic figures, the National Assessment of Adult Literacy (NAAL) demonstrated that an estimated 14% of US residents would have extreme difficulty with reading and written comprehension.
Hans J.A. Dekkers, CEO/Founder of Dynaread Special Education Corporation: "We are very pleased with this research. It will run in the 2012 – 2013 school year and will bring us, at least: we expect it to bring us, the much needed "Evidence-based" status. We are currently research-based. Obtaining Evidence-based status will give us excellent abilities to bring the program into schools, thus starting to make a difference among the 9 to 12 year old population, and avoiding them having to join the ranks of high-school drop outs."
This risk of dropping out is substantial. When a child is unable to read, High School makes little sense. The social-economic consequences of functional illiteracy are enormous and are finally starting to move momentum towards change.
Dekkers: "We research a lot and build both our remediation method as well as our advocacy on facts. With 87% of adolescent suicides demonstrating profound language disorders, getting children to read would save 30,000 young lives per year. With 50-70% of juvenile detentions demonstrating illiteracy, the number of cases handled by juvenile courts would drop with half a million cases. And if all children would be able to complete High School, the economic contribution to the country would be substantial.
The knife cuts on two sides: You spare society profound pain and costs, and reap health and prosperity. This is why we are excited with this upcoming research, as it will open the doors for us into schools in the US and Canada."
Dynaread offers a free online reading assessment for older struggling readers (age 7+). To learn more about what they offer please visit https://Dynaread.com