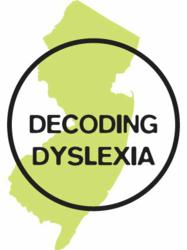 Liz Barnes, DD-NJ: "In most school districts you are lucky if you get 5% of the dyslexic children acknowledged as having dyslexia.
Princeton, NJ (PRWEB) April 30, 2012
Decoding Dyslexia-NJ (DD-NJ), a brand new dyslexia awareness grassroots movement, is part of a remarkable national wave of parent-driven energy that is sparking awareness and pushing hard for public policy changes for children who struggle with dyslexia. DD-NJ is a grassroots movement driven by New Jersey parents of children with dyslexia who want to empower other parents, educate the public, and persuade policymakers to change the State's educational system.
With just a mere five months since DD-NJ's first formal meeting in Mercer County, NJ, they already discussed dyslexia with eight different State representatives and two USA Federal representatives. Reason enough for Hans Dekkers, CEO of Dynaread Special Education Corporation, a dyslexia remediation company, to interview Liz Barnes, a founding member of the DD-NJ parent group.
Liz: "We are getting a lot of response. Most people we talk to have been very positive and eager to find what they can do to help us. I find that they get especially eager to help when we show them the statistics on the large number of children who struggle with dyslexia. Even more so when I tell them that in most school districts you are lucky if you get 5% of the dyslexic children acknowledged as having dyslexia. They are amazed at those kinds of statistics and therefore more willing to "see what they can do".
Although current policy action is still at a local and State level, DD-NJ and other parent groups hope that the efforts they are making will get people to start having more conversations about dyslexia and help it move on to real State and Federal legislation changes that will hopefully make an impact.
DD-NJ's first focus is to be a resource for parents: especially those parents who have just discovered that their child struggles with dyslexia. They want to provide these parents with someone to talk to. It seems many parents think that they are the only ones out there, because in many public schools dyslexia never gets talked about. Liz: "I remember asking my school district years ago how many kids they guessed where dyslexic in their school. They told me five, and that was out of a school with two-thousand children. I was like 'I don't think so!'."
There are so many parents who feel they are the only ones struggling with these issues. Liz shared that DD-NJ birthed out of this same feeling of loneliness and frustration. Liz: "This is really how our group kind of emerged. A whole bunch of us went to a conference in New York City and while riding on the train together, we started sharing our stories about our dyslexic children. We soon noticed that - while our journeys all had slightly different paths - there were so many common things that we had experienced and gone through. Yet, we were from about six different parts in the state of New Jersey. We couldn't even just blame it on one town or anything. At that point we all said that this was ridiculous. Why should we have to struggle through this on our own? That is when we decided that the time had come to do something and DD-NJ was birthed."
The group hopes to build a coalition of families in New Jersey to demonstrate to the public and to policy makers how many children really are affected by dyslexia. Most in the group are parenting dyslexic children, so they know the needs and challenges of the parents out there.
The group also wants to built public awareness. They are doing all sorts of public outreach like press releases and round table discussions as well as informational postcards that they try to put in places where they will get parent exposure.
Liz believes that the more public awareness and outcry they get, the more it will help to secure policy change. DD-NJ and other grassroots movements all across the USA are meeting with policy makers to inform them about dyslexia as well as trying to get changes in the State educational system. DD-NJ hopes to ultimately bring these changes to a national level, but like all changes, they have to start small. For more information about Decoding Dyslexia-NJ, visit their website, http://www.DecodingDyslexiaNJ.org. If you have questions about dyslexia and remediation, go to Dynaread's web site and use their brand new free service to submit your questions to their team of reading specialists here. Watch a 30 minute panel discussion video explaning reading, dyslexia, and remediation.