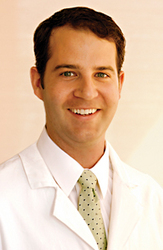 Dysport relaxes the facial muscles that cause wrinkles.
Columbus OH (Vocus) July 22, 2009
Columbus, Ohio, plastic surgeon, Dr. Jeffrey Donaldson, is now offering Dysport to his patients. Dysport is the newest wrinkle treatment to be approved by the Federal Drug Administration (FDA) for use in the United States. It has been safely used in Europe for years, and now patients in Columbus can enjoy its many benefits.
According to Dr. Donaldson, "Dysport relaxes the facial muscles that cause wrinkles." Dysport is made from the same active ingredient as BOTOX Cosmetic, but it is a smaller molecule that may act more quickly and last a bit longer in some patients.
While Botox tends to take effect within 3-14 days, some patients have noticed the relaxing effects of Dysport even sooner. Patients seeking a last minute "touch-up" before a social occasion or major event would appreciate this faster onset.
Furthermore, some patients have noticed that a single treatment with Dysport lasts longer than Botox – perhaps four months or more, compared to just three. To a patient this may represent a real value – fewer trips to the plastic surgeon's office could translate into significant consumer savings with Dysport. Columbus, Ohio, plastic surgeon, Dr. Donaldson says, "The price is similar to BOTOX, but if it lasts longer, it may end up costing the patient a little less."
Dysport is approved for treatment of forehead creases and frown lines between the eyes. The potential risks, or side effects are similar to those of BOTOX.
Ipsen Pharmaceuticals has granted Medicis, the maker of Restylane, the rights to manufacture and distribute Dysport in the United States. The company's original name for this product was Reloxin, but the FDA's final approval of the product maintained the European name, Dysport.
Columbus, Ohio, plastic surgeon, Dr. Jeffrey Donaldson, comments, "Dysport is the first real competition for BOTOX in the United States. Until now there has been a monopoly, so we are excited to finally offer Dysport to our patients as a legitimate, if not better alternative."
For more information about plastic surgery or non-surgical cosmetic treatments, visit Dr. Donaldson online at http://www.donaldsonplasticsurgery.com.
About Dr. Donaldson:
Dr. Jeffrey Donaldson attended college at Yale University, then pursued his medical degree at The Ohio State University before being selected to a five-year general surgery residency at Maine Medical Center. He was chosen from over 100 surgeons to train in plastic surgery at the University of North Carolina in Chapel Hill, and after completing this fellowship, he was selected for a highly prestigious advanced fellowship in oculoplastic and aesthetic surgery at Paces Plastic Surgery in Atlanta, Georgia with Emory faculty members. Dr. Donaldson is now in solo private practice as the owner of Donaldson Plastic Surgery in Columbus, Ohio.
This is a corrected version of the release published on 7/20/2009. Please excuse any inaccuracies in the original.
###