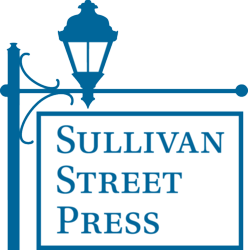 The time is 1969. The place is a College in Vermont. Scags tells her story through her diary entries – what better format for a young woman learning what life is all about?
New York, NY (PRWEB) June 12, 2013
Leading e-publisher Sullivan Street Press is offering a special deal for those in need of the perfect gift for a tech savvy graduate. For the month of June, the e-book version of "Scags at 18" is being offered at a special discounted price of $5.95. Gift coupons as well as downloads of "Scags at 18" are now available. The e-book offer expires on June 30, 2013.
"Scags at 18" continues the Scags Series with Scags leaving for college and taking her first forays into real life. The time is 1969. The place is a College in Vermont. Scags tells her story through her diary entries – what better format for a young woman learning what life is all about?
Then this fall the Scags at 18 iPad app will be available, digging much deeper into the material Scags explores in her diary. Readers can learn more about Virginia Woolf's influence on Scags and on women of her age in general at that time. In particular, it will focus on "A Room of One's Own," which is what Scags reads while she should be studying. Another enhancement in the app will be information about the Keats House in Rome, which is where Keats died (and where he is buried). The app includes photos of his death bed, the interiors of the current Keats House and writings about why he was so important to Scags at that time. The app will also feature a remarkable essay written by Noam Chomsky in 1967, which Scags' boyfriend Charles challenged her to read. The essay is an important document about the responsibility of intellectuals to stand up to the intransigence of the government.
The Scags iPad app is Sullivan Street Press' way to enter the newer part of the e-book age and to show what can be done to enhance the experience of reading a book. Considered a "Living Book,' this form of book is one that grows and changes. It is one that allows the reader to interact with the author and to also interact with other readers. It is a new kind of book that helps to explore more than is on the page in ways that are creative, interactive and engaging. Readers can dig into the story in a way that only those with the iPad app version will experience.
"If a high school senior is truly interested in being 'in' on the newest ways to read and engage with e-books, purchasing the Scags Series e-books and then downloading the iPad app can be a very engaging way to understand the series in-depth and really get to know the entire story of Scags' life," says Deborah Emin, Founder of Sullivan Street Press and author of the Scags series.
To download the "Scags at 18" e-book and receive information about the Scags iPad app, please visit http://sullivanstpress.com.
About Sullivan Street Press:
Founded 3 years ago, Sullivan Street Press entered the e-publishing domain to change the publishing paradigm. It recognized that for both financial and environmental reasons it was necessary to advocate for the rise of the e-book and the technology that makes all things digital possible. Responding to readers' concerns, many of whom aren't yet ready to commit to the e-book revolution, SSP began to have its books published in Print-on-Demand format on the Espresso Book Machine at McNally Jackson Books in New York City. Then it reached out to On Demand Books, the parent company of the Espresso Book Machine, to be included in their worldwide system of Espresso Book Machines. In furtherance of the digital side of its publishing mission, the Scags Series is also available as in iPad app, powered by MAZ Digital. For more information on all the various ways in which Sullivan Street Press is using new technology to reduce pollution and waste in the publishing process, visit the website: http://www.sullivanstpress.com.
Media Contact:
Deborah Emin, Founder Sullivan Street Press
Phone: 917-655-3745