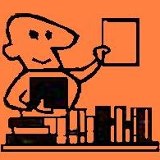 The REZ Reading Series has received continuous support from the Kew Gardens community. The entire fall series is already booked, which gives hope that the series may increase the number of events it offers per month
New York, NY (PRWEB) April 30, 2013
Sullivan Street Press leading green e-book publisher announces the next REZ Reading Series event to take place on May 2nd from 7:30 PM – 9:00 PM. The series is hosted at Odradeks Coffee House located at 82-60 Austin Street, Kew Gardens, NY monthly.
Every month an author is featured and Sullivan Street Press couldn't be more pleased to present Aida Zilelian, multi-talented author and New York local to the series. Aida has written two novels and had over 15 of her short stories published. Aida founded Boundless Tales Reading Series in Queens.
Zilelian curated this month's reading by inviting Enrique Flores-Galbis, an award-winning Young Adult writer whose work looks at a historical Cuba through the eyes of remarkably clairvoyant children; Jared Harel, a well known poet and Richard Jeffrey Newman, a poet, translator and essayist. With such a range of artistic talent, the Kew Gardens community is in for an exciting evening.
Sullivan Street Press is excited to announce the release of the REZ E-Reader (2), a free e-book containing the work read at the April 7th event, continuing the complementary publishing program of free e-book distribution for each month's event. Available exclusively on the Sullivan Street Press website, the e-books are designed by Kevin Callahan, owner of BNGO Books.
"The REZ Reading Series has received continuous support from the Kew Gardens community. The entire fall series is already booked, which gives hope that the series may increase the number of events it offers per month," said Deborah Emin, Founder of Sullivan Street Press.
These events are held monthly, each event showcasing a specific writer. Sullivan Street Press will be sponsoring these readings in order to fulfill part of its mission to create communities of story tellers and poets.
About Sullivan Street Press:
Founded 4 years ago, Sullivan Street Press entered the e-publishing domain to change the publishing paradigm. It recognized that for both financial and environmental reasons it was necessary to advocate for the rise of the e-book and the technology that makes all things digital possible. Responding to readers' concerns, many of whom aren't yet ready to commit to the e-book revolution, SSP began to have its books published in Print-on-Demand format on the Espresso Book Machine at McNally Jackson Books in New York City. Then it reached out to On Demand Books, the parent company of the Espresso Book Machine, to be included in their world wide system of Espresso Book Machines. In furtherance of the digital side of its publishing mission, the Scags Series is also available as in iPad app, powered by MAZ Digital. For more information on all the various ways in which Sullivan Street Press is using new technology to reduce pollution and waste in the publishing process, visit the website: http://www.sullivanstpress.com