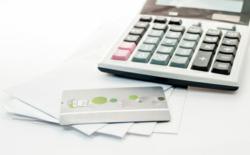 This new listing of expert companies provides a review of some of the top services that can help ease the transactions that companies make online.
San Francisco, California (PRWEB) December 31, 2012
Companies that sell products and services online have many options to sort through when selecting e-commerce companies to help coordinate sales. The MarketersBlackBook.com company has released a new e-commerce tools for businesses list online. This new listing of expert companies provides a review of some of the top services that can help ease the transactions that companies make online. This new list can be found at http://marketersblackbook.com/e-commerce.
The early days of e-commerce required a large investment by a company to begin selling online. Third party providers that created shopping carts, payment processing and other tools usually charged high fees to access these services.
For many startup companies in this decade, conducting business online is essential for building a network of paying consumers. The new list published online reviews some of the top tools currently available for use with new or existing businesses.
The integration of blogs and social media pages into a company marketing campaign is one way that businesses have been able to increase online sales. Since more consumers are now accessing more than one company footprint online, the ability to process sales transactions successfully from an entire web presence is a necessity.
Not all shopping cart systems and merchant providers provide support for third party websites. The list published online includes companies that can integrate with a blog or social media page apart from a company website.
The new list published online is part of a series of updates that have taken place at the http://www.marketersblackbook.com website. Several new services have been launched this year including live event training. The intensive three-day training events that now take place online and offline are designed to provide proven marketing strategies to companies doing business online. These new training modules are helping to make it easy for new and established companies to increase sales revenue online.
The online accessible guides, lists and product reviews are offered at no cost to companies gathering helpful information. The premium live events and private consulting services now offered are designed to introduce advance marketing concepts and to help businesses overcome challenges to increase sales revenues online.
About Marketer's Black Book
The Marketer's Black Book company now provides one of the largest resources for marketing information online. This company was started in 2010 and has grown into a popular destination online for companies and entrepreneurs that pickup the latest tips and strategies related to Internet business. The Marketer's Black Book company acquired the InternetMarketingforBeginners.com website in 2012 and has turned this company into a new live events portal. This expansion has made it possible for more businesses to access the strategies and income generation methods that the MBB expert team teaches on a daily basis.