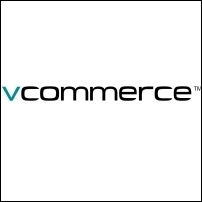 BJ's is excited to offer our Members a site that addresses their online shopping needs
Scottsdale, AZ (PRWEB) January 31, 2007
BJ's Wholesale Club, Inc., a leading operator of warehouse clubs in the Eastern United States, launched its retail shopping website, http://www.bjs.com, on September 28. The online store was developed for BJ's by Vcommerce Corporation, the industry leader in Enterprise eCommerce Solutions for online and multi-channel retailers. BJ's selected Vcommerce's complete eCommerce solution including storefront design, order management and fulfillment, plus a large array of customizations to better serve its Members and power the new site.
"BJ's is excited to offer our Members a site that addresses their online shopping needs," said assistant vice president of E-Commerce for BJ's Wholesale Club, Jennifer Avey. "Additionally, we're now able to go beyond our physical footprint and provide BJ's legendary values nationwide."
Avey explains, "In order to meet BJ's business objectives, we needed to deploy a single end-to-end eCommerce solution that was scalable to our business volume. It had to be flexible and integrate seamlessly with our existing infrastructure. Launching e-commerce was critical for BJ's and we needed to do it well out of the gate. Vcommerce was a natural partner for us because they met our business objectives and surpassed competitors in our evaluation."
Enterprise-class corporate governance, security and audit requirements were integral to this implementation as was the ability to openly integrate third party applications chosen to complement best practice online retailing.
Vcommerce's complete end-to-end solution combines best-in-class software and services for storefront and back-end operations within a "Software as a Service" SaaS deployment methodology. Having defined the industry standard in eCommerce Order Management and Fulfillment solutions, Vcommerce's capabilities related to Storefront Design, Storefront Marketing plus an expanded portfolio of eCommerce Business Services, provide the eCommerce industry with the first complete and open end-to-end enterprise eCommerce solution.
An important behind-the-scenes advantage for http://www.bjs.com is Vcommerce's solution for rapidly integrating supplier networks and controlling high-volume order traffic. Highly customizable, the Vcommerce solution includes flexible visual merchandising capabilities for the storefront and Web-based management capabilities for the back-end, such as a single dashboard that manages orders and tracks key metrics, providing visibility and control across the entire commerce chain.
"BJ's expansion into online retailing marks an exciting day for multi-channel retailing because of the innovations that are now available through technology. It's also an exciting day for Vcommerce as we fully deliver a total end-to-end eCommerce solution", said Dan Kennedy, president and chief technology officer. "Web 2.0 has arrived for enterprise eCommerce solutions and online and multi-channel retailers can expect a different level of service reliability, business process integration and merchant usability, all part of delivering a total customer experience."
About BJ's Wholesale Club
Headquartered in Natick, Massachusetts, BJ's Wholesale Club, Inc. is a leading operator of warehouse clubs in the eastern United States. The Company currently operates 172 Clubs and 96 gas stations in 16 states. For more information about BJ's, please visit http://www.bjs.com.
About Vcommerce Corporation
Vcommerce is the industry leader in enterprise eCommerce solutions for online retail. Retailers can choose to leverage Vcommerce Enterprise™ as a true end-to-end solution or select just the capabilities and services they require. Vcommerce Enterprise consists of advanced solutions for eMarketing, eCommerce storefront, order management, fulfillment and logistics and customer service. Proven with leading online retailers for nearly a decade, Vcommerce solutions allow clients to expand their online retail capabilities rapidly, cost effectively while retaining control over business processes, branding and the total customer experience. Recognized for its online retailing expertise, platform flexibility and scalability and low-risk methodology for enabling eCommerce, Vcommerce is SAS 70 Type II and PCI Level I certified. Vcommerce clients include Overstock.com, eToys Direct, Ritz Interactive, MTV Networks and newegg.com. Located in Scottsdale, AZ, the company is privately held, and its investors include Internet Capital Group, Inc. (Nasdaq: ICGE). For more information, please visit http://www.vcommerce.com or call 480.922.9922.
© 2006 Vcommerce Corp. All rights reserved. Vcommerce is a registered trademark of Vcommerce Corporation. Any other company or product names mentioned herein are the trademarks of their respective owners.
Contact:
Karen Greenberg
Vcommerce Corporation
480-551-3791
###