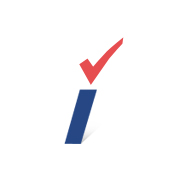 We are very proud of this new technology and the ability it will give our clients to improve their customer service, increase efficiency, and streamline their payment processing strategies.
New Market, MD (PRWEB) June 06, 2013
Today, E-Complish announced the release of EnterAct, a new phone calling service that enables businesses to automate their customer outreach and payment processing functionality via IVR (Interactive Voice Response). Combining innovative technology with E-Complish's years of experience in consumer payment behavior, EnterAct delivers a fully featured, easy-to-use outbound phone calling solution.
EnterAct makes automated telephone calls and leads consumers along a specific user pathway that is entirely customizable based on the requirements of the call. Its integrated payment gateway is capable of processing credit cards and ACH/Check payments. EnterAct includes a customizable internet based outbound campaign management website, which includes a detailed reporting tool in order to measure the success of your outbound calling efforts. It can be easily integrated with other payment processing solutions offered by E-Complish, and is NACHA compliant.
With the release of EnterAct, companies will be able to conduct customer outreach more efficiently, with IVR interacting with customers as a live person would, delivering company updates or leading them through the payment process over the phone. It also provides a 24-hours phone service option for businesses that wouldn't otherwise have the budget for one.
E-Complish CEO, Stephen Price, stated, "Ultimately, the goal is to improve the bottom line for our customers while helping them provide better customer service. EnterAct will enable them to do that." Founded in 1998, E-Complish has been focused on simplifying payment processing and debt collections for small to midsize businesses by creating tools that work seamlessly with a business' brand and internal processes.
About E-Complish
E-Complish specializes in payment technology for midsize to large businesses. Their mission is to deliver a wide selection of secure and dependable services that make it easier for companies to process various types of payments efficiently while providing exceptional customer service to the consumer. For more information, visit our website at http://www.e-complish.com.