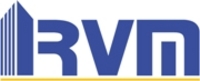 Our electronic discovery services] help clients to quickly, cost-effectively, and accurately winnow down electronic data to the most relevant, responsive, and accessible evidence
New York, NY (Vocus) September 27, 2010
RVM, Inc. (RVM), a provider of legal technology consulting, data forensics and litigation support services, today announced its adoption of Equivio's technology for grouping of near-duplicates and email threads. By eliminating data redundancy, the Equivio solution enables RVM to streamline its electronic discovery services.
RVM has integrated Equivio's software for detection and grouping of near-duplicate documents and email threads into its proprietary Revelation™ litigation support and data processing platform. RVM intends to use Equivio technology as a standard component of its electronic discovery workflow.
"Our electronic discovery services help clients to quickly, cost-effectively, and accurately winnow down electronic data to the most relevant, responsive, and accessible evidence," said Vincent Brunetti, CEO at RVM. "By integrating Equivio's best-of-breed technology for near-duplicate detection and email thread analysis with our high performance Revelation platform, we are able to expedite the processing of large-scale document review projects."
The grouping of near-duplicates and email threads allows attorneys to skip redundant data, while focusing exclusively on the unique information in each document. By enhancing the ease of data identification, Equivio reduces the risk of missing key information. The Equivio groupings also ensure similar documents are treated consistently, increase review productivity and help litigators meet tight deadlines.
"Exploding information volumes are a given in today's litigation market. Equivio offers technologies that tackle this challenge head on - dramatically reducing the complexity and costs of electronic discovery and review," said Amir Milo, CEO of Equivio. "We are delighted to partner with RVM. RVM clearly understands the need for innovative solutions that untangle document clutter and simplify the litigation process."
About RVM, Inc.
RVM provides legal technology consulting, data forensics and litigation support services. Its team of experts, including industry savvy consultants, top-flight project managers and seasoned support personnel, assist law firms and corporations with their most demanding discovery and e-data processing assignments. Paired with its proprietary e-data processing software, RVM delivers consistent, repeatable, and defensible results on time and under budget. To learn more about RVM, visit http://www.rvminc.com.
About Equivio
Equivio enables the management of data redundancy in content-centric business processes. Equivio's technology zooms in on unique data, allowing you to read less, think more, win big™. With products for grouping near-duplicates, capturing email threads and determining document relevance, Equivio powers a broad range of business applications, including eDiscovery, early case assessment, data retention, corporate investigations and intelligence. To learn more about winning with Equivio, visit http://www.equivio.com.
# # #