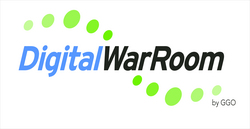 By offering both the highest quality services and now a comprehensive e-discovery software solution, we have reinforced our commitment to our clients' goal of managing e-discovery costs
Seattle, Washington (Vocus) December 17, 2009
GGO (Gallivan Gallivan & O'Melia LLC – http://www.ggollc.com ), an industry leader in e-discovery consulting services and software, announced today that the same high-quality and cost-effective e-discovery capabilities that GGO provides to Fortune 1000 enterprise clients and AmLaw 100 law firms will be widely available with the upcoming release of the Digital WarRoom® e-discovery software suite in January 2010.
For many years, GGO has been the first choice among the nation's top law firms, corporate legal departments, and government agencies for their in-depth expertise in electronic discovery for complex litigation matters. "By offering both the highest quality services and now a comprehensive e-discovery software solution, we have reinforced our commitment to our clients' goal of managing e-discovery costs," said Bill Gallivan, CEO of GGO.
GGO was covered in Gartner's November 16, 2009 report, Dataquest Insight: E-Discovery Software Marketplace Continues Its High-Growth Pace, by Tom Eid (review the report at http://www.gartner.com ). According to this report, vendors should "align software products and services offerings to the core steps of the EDRM." The Digital WarRoom® software suite supports core EDRM (Electronic Discovery Reference Model) processes by leveraging more than eight years of expertise in e-discovery consulting garnered from over 1,500 complex patent, anti-trust, product liability, class action, and merger and acquisition matters.
"Managing increasing amounts of content, controlling the costs of evidence production, and providing the right level of content, continue to grow in importance," according to the Gartner report. GGO is well-positioned to address these needs with the announcement of its Digital WarRoom® Suite of e-discovery software that empowers law firms and enterprise legal departments with the tools required to take control of e-discovery. The Digital WarRoom® Suite provides collection, preservation, chain-of-custody control, processing, analysis, review, and production capabilities in an integrated software solution.
"The combination of GGO's in-depth experience in e-discovery and our Digital WarRoom® software places us at the forefront of a changing e-discovery landscape that is driven by in-sourcing and cost-cutting initiatives," says Bill Gallivan. "We are very excited to offer our Digital WarRoom® software suite to law firms and enterprises so that they have the resources to manage e-discovery entirely in house."
To learn more about GGO and the Digital WarRoom® Suite, visit our website (http://www.digitalwarroom.com) or call to schedule a demonstration. If you are attending LegalTech New York in February 2010, call or email to schedule a live demonstration there.
About GGO
Since its inception in 2002, GGO has successfully completed over 1,500 complex e-discovery matters, including over 150 matters comprising in excess of 40 TBs of electronic documents in 2009. GGO offers software and consulting services spanning the entire e-discovery lifecycle, from capture through processing, review, and production, as well as services such as M&A target data preservation and internal data mining and investigations. Headquartered in Seattle, GGO also operates offices in New York, Mountain View, San Francisco, and Dallas, and serves all metropolitan markets in North America. GGO services a broad range of corporations, law firms, and government clients, including 20+ Fortune 1000 companies, 30+ AmLaw 100 law firms, and government agencies such as the Library of Congress.
GGO's extensive matter expertise includes:

Intellectual Property/Patent
Anti-trust and SEC Investigations
Product Liability
HR/Internal Investigation
Multi-Party/Class Action
Bankruptcy
M&A: Second Requests; Break-up; Indemnification
PR Contact
Jim VanderMeer
Toll free: 1.866.927.7006, Ext. 117
# # #