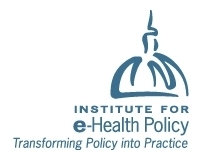 Health information exchange is extremely important in the transformation of healthcare
Washington, D.C. (Vocus) September 12, 2008
The e-Health Initiative (eHI) released its 2008 Fifth Annual Survey of Health Information Exchange at the State and Local Levels during a September 11th Capitol Hill Steering Committee on Telehealth and Healthcare Informatics briefing. The survey, which included responses from 130 community-based initiatives in 48 states, shows the significant impact fully operational initiatives are having on improving healthcare delivery and efficiency.
"Health information exchange is extremely important in the transformation of healthcare," said Robert Kolodner, MD, Department of Health and Human Services National Coordinator for Health Information Technology. States understand the urgency and are acting in response to the needs of their communities.
Meanwhile, U.S. Senator Sheldon Whitehouse (D-RI) reiterated his commitment to continuing funding of national health IT initiatives. "A fully-interoperable, nationwide health information infrastructure could drastically improve patient care, by giving doctors on-the-spot information and data to support diagnoses and other decisions; preventing avoidable medical errors; connecting doctors, pharmacies, and hospitals to allow medical records to be transferred electronically; and allowing health care facilities to track inpatients' recovery progress."
Key findings from the 2008 survey are as follows:

A majority (69%) of the fully operational exchange efforts (29/42) report reductions in health care costs. These respondents say health information exchange allows them to:
Decrease dollars spent on redundant tests
Reduce the number of patient admissions to hospitals for medication errors, allergies or interactions
Decrease the cost of care for chronically ill patients
Reduce staff time spent on administration
The briefing also included a reaction panel with the following stakeholders: Paul Cotton, senior legislative representative, AARP; William Fandrich, MD, informatics officer, CIGNA HealthCare; William Hazel, MD, practicing physician, and member of the Board of Trustees, American Medical Association; and Liesa Jenkins, executive director, CareSpark. The panel was moderated by Rachel Block, executive director of the New York eHealth Collaborative and president of the eHealth Initiative Foundation.
Since 1993, the Steering Committee on Telehealth and Healthcare Informatics has convened more than 120 widely attended, publicly available educational lunch sessions and technology demonstrations on Capitol Hill. In June 2008, the Healthcare Information and Management Systems Society (HIMSS) announced that the series would continue through the managerial leadership of the new Institute for e-Health Policy within the HIMSS Foundation.
The mission of the Institute for e-Health Policy is to provide educational opportunities in the Washington, DC area that will help public and private sector stakeholders influence e-health policy decisions, which can have a tremendous impact on organizations they represent.
The Institute for e-Health Policy is led by Neal Neuberger, a former Capitol Hill professional staff member who more than 15 years ago founded the Capitol Hill Steering Committee on Telehealth and Healthcare Informatics. While assuming responsibilities as the Executive Director of the Institute, Neal will continue to head the Steering Committee on Telehealth and Healthcare Informatics.
Click here to view a web cast of the event.
Media Contact:
Sharolyn Hyson
703-562-8819
shyson @ himss.org
http://www.himss.org/foundation/
# # #