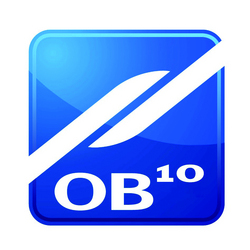 We are very pleased that Virgin Atlantic has chosen our global e-Invoicing solution
Atlanta, GA (PRWEB) February 15, 2011
OB10 today announced that it has signed an agreement with Virgin Atlantic Airways Ltd to streamline the company's global invoice process management for their US and UK operations. This will include OB10's leading e-Invoicing service in addition to enhanced services such as Purchase Order delivery, Invoice Validation and Invoice Status Check.
"We are very pleased that Virgin Atlantic has chosen our global e-Invoicing solution," said Peter Watson, Senior Vice President, OB10. "Not only will they benefit from tax compliant invoice receipt, but its suppliers will benefit from our enhanced service offering. This will lead to greater efficiencies in the invoice-to-pay process as well as providing substantial environmental benefits by removing the need for paper processing."
Another key feature of the OB10 Service includes OBactive, OB10's best practice supplier enrollment. With the global scope of Virgin Atlantic, it is vital that suppliers can be enrolled and supported in their local language. OB10 boasts a strong multinational team which communicates in their language and understands the way local businesses operate; creating a global, uncomplicated support network.
"It is an ongoing objective to make our business leaner, more efficient and environmentally responsible," said Andrew Walker, Head of Procurement, Virgin Atlantic. "We use a vast number of different suppliers, large and small, so the ability to deliver and pay invoices quickly and accurately using OB10's network is invaluable to the invoice-to-pay process. Furthermore, the vast reduction in paper invoices that this will create is a very positive by-product of adopting OB10's e-Invoicing solution and a hugely substantial benefit to the environment."
About OB10
OB10 (http://www.OB10.com) is the leading global B2B e-Invoicing network. OB10 simplifies and streamlines the complex invoice-to-pay processes. Neither client organizations nor their suppliers are required to implement any hardware or software, and OB10 is independent of data file formats. OB10 can reduce the cost of paper invoice processing by typically 60 percent and can deliver an ROI in less than a year if the programme follows OB10's best practice guidelines. Operational across Europe, North America and Asia, OB10 is compliant with the requirements of VAT, tax and e-Invoicing legislation and receives invoices from suppliers across 137 countries. To ensure unrivalled and rapid supplier enrolment, each new customer's suppliers are supported by an implementation services team responsible for getting them up and running on the OB10 network.
Customers include: Agilent Technologies, Amgen, Aviva, Barclays, BP, Cargill, Computacenter, Deutsche Lufthansa AG, DHL, Dr. Pepper, Dixons Retail Group, Eli Lilly & Company, Fisher Scientific, General Motors, GlaxoSmithKline, HP, IBM, Imperial College, Kellogg's, Kraft Foods, Logica, Mohawk Industries, Motorola, Pfizer, Sara Lee, Schneider Electric, Severn Trent Water, Shaw Industries, Steria, Tesco, Unilever, US Federal Government, Whirlpool and Xerox.
# # #