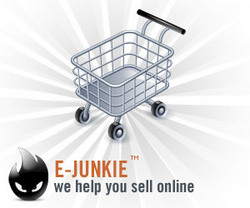 Most of us do not want a bail out from our government or our neighbors, but we do need that little help when the going gets tough. This is just a little extra push to help people who have lived their lives honestly and diligently and the beauty of it is that it helps those who need it most, directly
Tucson, AZ (PRWEB) October 7, 2008
Ordinary hard-working Americans do not want the government or anyone else to bail them out. They just want a little help when the times are rough. That's why E-junkie, a company which helps thousands of businesses sell their products online, has offered its services absolutely free of cost to anyone who has been laid off.
Too many Americans at Main Street are angry at the Government who plans to bail out the executives at Wall Street who were making hundreds of thousands of dollars when the going was good. According to E-junkie, the resonating sentiment here is that instead of helping ordinary people who lost their jobs directly, the Government is hell-bent on helping Wall Street executives, who in any case have thousands of dollars stashed off as earlier bonuses and golden parachutes.
When 25 year old Jamie (name changed) lost his job in an insurance company, her friend suggested starting up an online business. An online business would have been easy to start, as it didn't require as much capital as other businesses and could quickly start generating revenue. Her friend contacted E-Junkie, an e-commerce company that helps people sell their products online, and asked if she could get a discount for her friend, as he has been just laid off.
This seeded the idea of giving out the basic subscription of E-Junkie free for a year to anyone who has lost their job.
E-Junkie announced this plan early this week and offered its basic service that can be used to sell, up to 20 products online, absolutely free for a year. Since the motive of this offer is strictly helping out those who have fallen victim to the recent economic crisis, this service will be provided free for a year to anyone who has lost their job. The cost of the offer is $120 but it may turn out to be an invaluable service for someone who just lost their means of livelihood and needs that extra nudge to get back on track.
"Most of us do not want a bail out from our government or our neighbors, but we do need that little help when the going gets tough. This is just a little extra push to help people who have lived their lives honestly and diligently and the beauty of it is that it helps those who need it most, directly," said E-Junkie's Founder, Robin Kohli. "This is a bail yourself out plan, at the heart of which is the deep-rooted belief in the tenacity and goodness of the human spirit. God will help those, who help themselves."
###