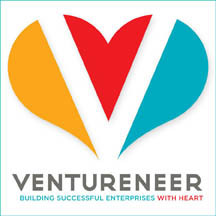 Those outcomes help a nonprofit through bad economic times and invigorate it in good times.
New York, NY (Vocus) September 3, 2009
No nonprofit will solve a large social problem in isolation. The multiplier effect of pooled resources is critical to success. Collaboration brings together the broad range of resources and expertise needed to achieve lasting solutions.
Now, more than ever, nonprofits need to exploit the power of networks to increase their own impact. It may seem counter intuitive, but nonprofits also need to belong to organizations beyond sector associations, such as chambers of commerce, so they meet business people who may contribute to their causes with money and in-kind donations.
Nonprofits do participate in a range of organizations, from networking groups to sector associations, yet many do not leverage the potential value of these relationships, according to Use and Value of Resources by Small Business Owners and Nonprofit Leaders, a soon to be released survey from Ventureneer. While nonprofit leaders join organizations, they don't regularly go to their events.
"Networking can multiply your effectiveness and make your resources go farther," says Geri Stengel president of Ventureneer. She adds "Those outcomes help a nonprofit through bad economic times and invigorate it in good times."
Networked organizations have common characteristics, as Jane Wei-Skillern summarized in Nonprofit Networking: The New Way to Grow, Harvard Business School Working Knowledge, May 16, 2005.
Wei-Skillern noted:

The parties (in a network) would rather discuss and work through a problem than simply abandon the relationship.
There is a high level of trust.
They share and help each other: This is the "norm of reciprocity."
She continued, "Benefits of networks that have been documented by researchers include mutual learning; enhanced legitimacy and status for the members; economic power; and an enhanced ability to manage uncertainty."
Leaders of growth nonprofits use their networks differently than leaders of struggling organizations. Successful organizations are more likely to exchange advice and guidance with peers, and consult with professionals, such as accountant and lawyers.
Leaders of growth nonprofits are also more likely to use Web 2.0 tools, including webinars, online peer-to-peer advisory groups, networking events and conferences.
Both these networking techniques -- exchanging information and Web 2.0 tools -- can be used to move a nonprofit from "struggling" to "growth."
Technology facilitates the formation of networks as well as enhancing their effectiveness, according to Working 2.0 Wikily: Social Change with a Network Mindset, a report by the Monitor Institute and funded by the Packard Foundation.
Specifically, technology makes it easier and quicker to:

aggregate and coordinate resources
develop and share knowledge
spread ideas
About the Survey
This online survey was conducted among small business owners and nonprofit executives from July 7, 2009 to August 14, 2009. To ensure a large and representative sample, the survey was not just sent to Ventureneer contacts, but also through distribution partners who sent the survey to their lists (Jumpstart Social Media and Network of Integrity to the small business community, and Fiscal Management Associates, Nonprofit Solutions Network Friends and Social Returns to the nonprofit community), and friends who also spread the word about the survey (e-giving, Mi Kitchen Es Su Kitchen, The New York Enterprise Report, Red Rooster Group, SBTV, Support Center for Nonprofit Management and Your Best Interest LLC). Ventureneer also tweeted and posted requests for survey takers on LinkedIn, Facebook and JustMeans, as well as on appropriate small business and nonprofit discussion groups on LinkedIn. Four hundred and fifty-two small business and nonprofit leaders responded to the survey.
About Geri Stengel
Geri Stengel is president of Ventureneer, an online education and peer support service, and Stengel Solutions, a strategic planning consultancy. She is currently an adjunct professor at The New School, has served as a mentor for social enterprises entered in business plan competitions at Columbia Business School and New York University, Stern School of Business, and has served as a board member for several nonprofits. She honed her online experience at companies such as Dow Jones and Physicians' Online. She cofounded Women's Leadership Exchange, an online and conference resource for women-led businesses.
About Ventureneer
Ventureneer provides a new approach to learning that blends traditional formal instruction with informal learning derived from peers using Web 2.0 technology to capture and share this knowledge. Ventureneer's customized Web 2.0 learning environment: blogs, virtual classes, peer-to-peer learning, coaching, web events and articles, provide the necessary support to make faster, better organizational decisions.
# # #