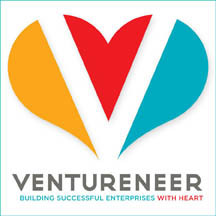 New York, NY (Vocus) August 4, 2009
Ventureneer.com presents ''How to Train Your Clients to Pay You'' a free webinar on Thursday, August 13, from 12n to 12:45pm ET presented by Nina L. Kaufman, Esq., business attorney and President of The Legal Edge LLC.
Small businesses can increase what they're earning, reduce time chasing down clients to get bills paid and improve cash flow with fewer outstanding invoices resulting in each and every invoice being maximized for profit. After all, a solid cash flow is the life-blood of any small business.
Nina Kaufman asks small businesses, ''what are you, a bank?'' She continues, "is it your job to extend credit to each and every client? If you're not getting paid on time and in full, that's exactly what's happening. Rest assured, your landlord and employees aren't interested in what you'll get paid eventually. You have obligations you need to meet now. Just as personal trainers show us the right way to exercise, so you as a 'client trainer' can show them the right way to work with you."
In this free webinar you'll learn:

Ways to screen and choose clients wisely
How to set expectations for what and when you will be paid
Developing a collections system to prevent long-term payment problems
This seminar is ideal for business owners, budding new businesses, solopreneurs, freelancers and anyone who has had a problem with client receivables.
Nina Kaufman, Esq. demystifies legal mumbo-jumbo to save small businesses time, money, and aggravation. She's also an award-winning attorney, speaker, and columnist/blogger for Entrepreneur Magazine online. Get a free copy of her Contracts and Collections Info Kit.
Ventureneer.com provides a new approach to learning that blends traditional formal instruction with informal learning derived from peers using Web 2.0 technology to capture and share this knowledge. Ventureneer's customized Web 2.0 learning environment: blogs, virtual classes, peer-to-peer learning, coaching, web events and articles, provide the necessary support to make faster, better organizational decisions.
###