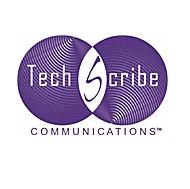 The partnership with Constant Contact is part of TechScribe's ongoing efforts to provide clients with a comprehensive strategy for engaging with customers rather than just creating a single well-written document
Oakland, CA (Vocus/PRWEB) March 29, 2011
TechScribe Communications has announced a partnership with Constant Contact, the leader in e-mail marketing software and tools. Now clients can benefit from the communications expertise of TechScribe's staff, while also enjoying an array of original, visually stunning designs.
Excellent written communications are important when developing sales and relationships. Appealing visual materials are too. Then there's the matter of crafting an interactive communications strategy to stay connected with customers and prospects.
It's a lot to manage, but there's one system that allows all these lines of communication to logically converge: e-mail. Despite the advent of new technologies, e-mail remains the most popular online activity and the one with which American are most familiar, according to Pew Research Center data.
With the right tools and the right partners, like Oakland-based TechScribe Communications and Constant Contact, it is not expensive to develop well-written, visually appealing e-mails that form a coherent communications strategy.
The partnership between TechScribe and Constant Contact benefits clients by providing them:

Complete integration of a company's brand with e-mail look and design
Up-to-date e-mail formatting that will not be impeded by spam checkers or other filters
Simple integration with social media using Constant Contact's Nutshell Mail feature
"The partnership with Constant Contact is part of TechScribe's ongoing efforts to provide clients with a comprehensive strategy for engaging with customers rather than just creating a single well-written document," said Pam May, TechScribe principal.
New clients will receive a 60-day free trial. Potential clients can also contact TechScribe to learn how to receive a $50 gift card when they become paying Constant Contact customers by March 31, 2011.
TechScribe has helped various clients tell their stories effectively in print and online. To learn more about TechScribe's services, call (510) 250-7283 or visit http://www.techscribecommunications.com.
About TechScribe Communications
TechScribe endeavors to use their expertise in strategy and communications development to further the success of business to business (B2B) pursuits. TechScribe's expertise in business writing enables them to craft communication strategies for a variety of clients.
# # #