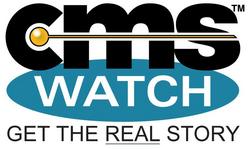 E-mail Archiving & Management Report
London, UK (PRWEB) October 15, 2008
E-mail archiving technology managers and buyers globally continue to struggle with high e-mail volumes, according to research released by analyst firm CMS Watch at Storage Expo in London today.
Managers frequently fail to understand the difference between back-up and advanced archiving facilities. A back-up is designed to manage short-term risk and provide a facility for disaster recovery. An archive is designed to help manage long-term risk, ensuring that historical data can be accessed and remains authentic either for the business user or even an auditor or lawyer.
This confusion is costly. "Typically 80 percent of mail data consists of simple duplication," notes CMS Watch analyst Alan Pelz-Sharpe. "E-mail archiving tools not only eliminate the redundant data automatically, they can in some instances take the place of existing and highly costly back-up and recovery installations."
This analysis stems from research conducted for the "E-mail Archiving & Management Report," which evaluates fourteen e-mail archiving and management solutions head-to-head. The report finds:

E-mail trails are more easily tracked using archiving tools (rather than just back-ups) -- this can save an enterprise time and money when needed for legal or regulatory requirements.
There are providers that offer e-mail archiving tools that can address the archiving needs of enterprises -- for example, Symantec, Zantaz (Autonomy), HP and EMC.
Given the breadth of solutions and architectures available in the marketplaces, CMS Watch recommends that enterprises carefully match their needs against the diverse available solutions.
The report is available for purchase online from CMS Watch.
Alan Pelz-Sharpe is a keynote speaker on "E-mail Management and Archive - How to Spend Wisely" at the Storage Expo in London on 16 October.
About CMS Watch
CMS Watch(tm) (http://www.cmswatch.com) evaluates content-oriented technologies, offering head-to-head comparative reviews of leading solutions. Through highly detailed technical evaluations, CMS Watch helps sort out the complex landscape of potential solutions so that buyers can minimize the time and effort to identify technologies suited to their particular requirements. To retain its independence as a totally impartial analyst firm, CMS Watch works solely for solutions buyers and never for vendors.
###