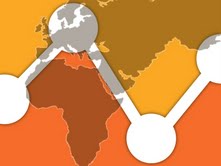 Santa Clara, CA (PRWEB) May 29, 2013
E-Nor, Inc., a leading digital marketing optimization, a web analytics firm and a Google Analytics Premium Authorized Reseller headquartered in the heart of Silicon Valley, experiences continued growth and expands its global presence with the opening of a new European office. A trusted advisor to many of the world's top brands, E-Nor appoints Miko Kershberg as Managing Director Europe. Headquartered near Brussels, the office will serve the growing digital analytics markets in Europe, the Middle East and Africa (EMEA).
"We are absolutely delighted to welcome Miko to the E-Nor team. His extensive experience and noteworthy track record complement our core values and mission to deliver unsurpassed analytics consulting, ensuring our continued growth in Europe and beyond. E-Nor is well-positioned with Miko leading the helm; he is an industry veteran who adeptly delivers answers to client's analytics and digital marketing challenges," said E-Nor Co-founder and Principal Consultant, Feras Alhlou.
Miko Kershberg has more than 15 years of experience as an internet marketing expert. He has a passion for web analytics and an in-depth knowledge of conversion optimization, SEO, SEM, email marketing and social media. He is certified as a Web Analytics Practitioner and Conversion Master (Market Motive) and received the Honors Distinction from Inbound Marketing University as an Inbound Marketing Certified Professional.
E-Nor is a global organization that has dedicated over a decade to cutting-edge internet and mobile technologies, constantly evolving digital analytics strategies for the benefit of our clients. Founded in 2003 in Santa Clara, California, the firm has experienced continued growth to include offices in Southern California, New York City, Dallas, Tampa and now Europe.
About E-Nor
E-Nor's time-tested analytics methodology, combined with senior consulting expertise, enables organizations to adopt a more data-driven culture. E-Nor specializes in digital analytics, providing measurement strategy, implementation, analysis, training and data visualization, allowing for companies to leverage data to make better business and marketing decisions. A Google Analytics Certified Partner and a Google Analytics Premium Authorized Reseller, the organization has advised some of the world's most recognized brands, Fortune 500 and governmental agencies. Google Analytics Premium in addition to E-Nor's comprehensive suite of analytics consulting solutions will be available to serve all global customers on an expanded basis.
For more information on E-Nor's European office, contact Miko Kershberg at +32-473-342121 or miko(at)e-nor(dot)com. To learn more about E-Nor, visit http://www.E-Nor.com.