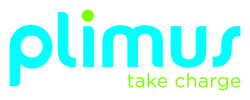 Fremont, CA (Vocus) October 5, 2010
Plimus Inc., the leader in complete, configured, and connected hosted e-Business solutions for selling online, announced today its cooperation with Moneybookers - one of the largest international online payments systems. As part of this cooperation, thousands of Plimus sellers can offer end customers the option of securely purchasing digital products and services through Moneybookers.
Moneybookers is one of the most popular forms of international electronic payment. The safest, quickest, and most convenient way to pay and store your money online, it allows users to effortlessly shop without needing to type in credit or debit card details during each transaction. With over 14 million customers in over 200 countries and territories worldwide, plus support for over 100 local payment types, the addition of the Moneybookers service makes it easier than ever for Plimus sellers to profit from global sales.
"Our association with Moneybookers will increase the ability of Plimus vendors and affiliates to close sales in many leading developing countries - such as India and China - where credit cards, electronic checks and PayPal are not commonly used for online transactions. Moneybookers has an immensely strong international footprint and is widely regarded as a premier online payment service," says Hagai Tal, CEO of Plimus.
Martin Ott, co-CEO of Moneybookers said, "We are pleased to welcome Plimus to our partner portfolio. We believe that our hassle-free solution will provide great value to Plimus vendors. With only one simple integration, our service allows any online-merchant to immediately internationalize their stores and attract international customers. Our eWallet is also appealing to shoppers because it is easy to use, keeps data secure and is reliable. In addition, our fraud risk prevention on every payment and charge-back protection gives merchants an added layer of security."
The global popularity and deep reach of Moneybookers gives Plimus sellers the option of offering the service as a secure payment method directly from their order pages, without any additional setup requirements or fees. Transaction details appear in the shopper's Moneybookers account and are reported in real time to the respective seller through the Plimus e-Commerce application.
About Plimus:
Plimus, Inc., a global e-Commerce solutions provider, powers and manages online businesses for thousands of software publishers, web hosting companies, and online retailers. Plimus offers an easy-to-implement, configurable e-Business platform that allows companies to grow their e-Commerce business worldwide by marketing, selling and distributing digital goods and services online. The company's award-winning e-Commerce Application is a flexible, hosted, and complete application that uniquely spans the entire e-Commerce lifecycle and is connected to a large global affiliate network.
Plimus helps companies and publishers of all sizes maximize online revenues and reduce the costs and risks of running an e-Commerce operation. More information may be found at plimus.com.
About Moneybookers:
Moneybookers is one of Europe's largest online payments systems and among the world's leading eWallet providers with over fourteen million account holders. The simple eWallet enables any customer to make online payments conveniently and securely without revealing personal financial data, as well as send and receive money transfers cost-effectively simply by using an email address. Moneybookers' worldwide payment network offers businesses access to over 100 payment options in over 200 countries through just one integration. More than 60,000 merchants use Moneybookers' payments service, including global partners such as eBay.com, Skype and Thomas Cook.
Moneybookers was founded in 2001 in London and is regulated by the Financial Services Authority of the United Kingdom.
# # #